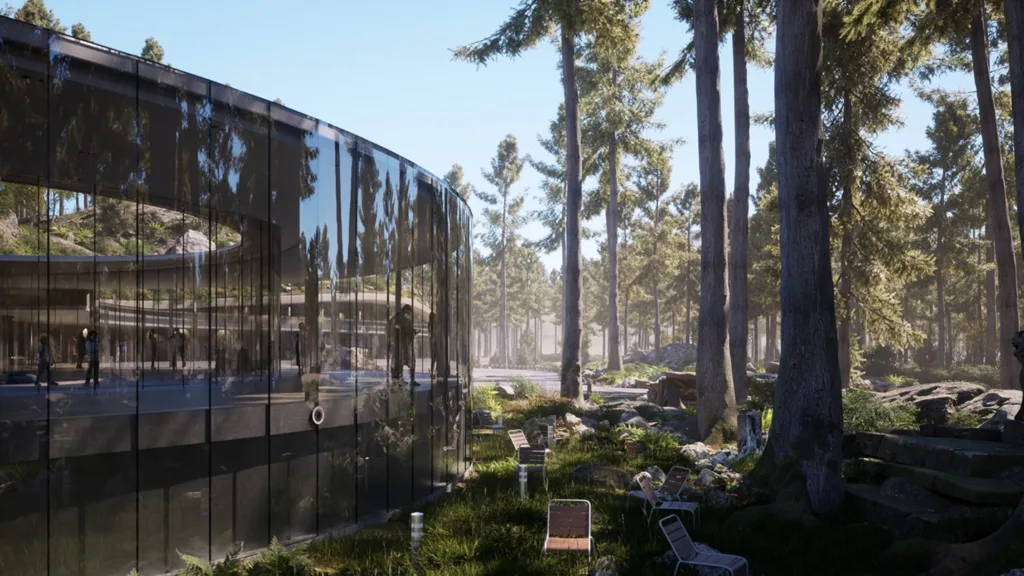 Epic Games has released Twinmotion 2023.1, a significant version of its real-time visualization software. Twinmotion has been attracting users beyond its initial architectural users, and with this release, is offering features that some in that expanding user base will find especially pertinent.
Twinmotion is a real-time visualization tool that enables users who are not well versed in 3D to easily create high-quality animations and interactive presentations using design data from a number of typical 3D formats. Originally built for architects, the presentation software, from Abvent, soon found eager users across other disciplines who were attracted to the ease of use and support for striking imagery. Then, in 2019, things changed drastically. That is when Epic Games acquired Twinmotion, and ever since, the company has been transforming it from "better" to "far better." Once it became fully integrated into Unreal's Datasmith (for bringing content into Unreal Engine), it was full speed ahead. Real time never looked so good or was so easy to accomplish.
Under Epic's eye, Twinmotion has been nipped and tucked, sometimes with minor fixes and other times with more extensive ones. Epic's recent update to Twinmotion, version 2023.1, was released this week, and it's fair to categorize the changes as significant as opposed to cosmetic. Twinmotion 2023.1 now supports Unreal Engine 5.1, which became available in late 2022, although this latest Twinmotion does not support certain robust UE 5 features like Lumen or Nanite.
Nevertheless, the release aims to make Twinmotion easier to use for its expanding user base, which includes those across the M&E, automotive, fashion, consumer product, and other industries, in addition to those in the AEC sector. This starts with the Twinmotion user interface, which has been redesigned to work in concert with other tools in the Epic ecosystem. It has been streamlined to provide a faster user workflow by reducing the number of clicks required to access controls. Also, the settings have been organized for quick access and more fluid navigation. Furthermore, the interface can be reconfigured, making it more intuitive for its diverse users.
One of Twinmotion's most attractive features is the ability to take a project from Twinmotion into Unreal Engine. With this update, Epic has made that process easier, as Twinmotion files now are exported as Datasmith files using the Twinmotion Datasmith Exporter option from the
Twinmotion menu. The Datasmith files are then imported into Unreal Engine with the help of the New Twinmotion Datasmith Content Plugin. So, users no longer need to have the Twinmotion Datasmith Importer Plugin in the Unreal Engine editor in order to import Twinmotion projects.
As a result of the exporter, a Twinmotion project—including materials, textures, and static meshes—can be exported in a format that Unreal Engine can easily understand, thereby ensuring that materials are properly applied to assets from the cloud. (This revision also reduces the footprint of the Twinmotion Content for Unreal Engine from several gigabytes to about 574MB.) However, there are limitations to the Datasmith file format that prevent the exportation of certain assets or tools.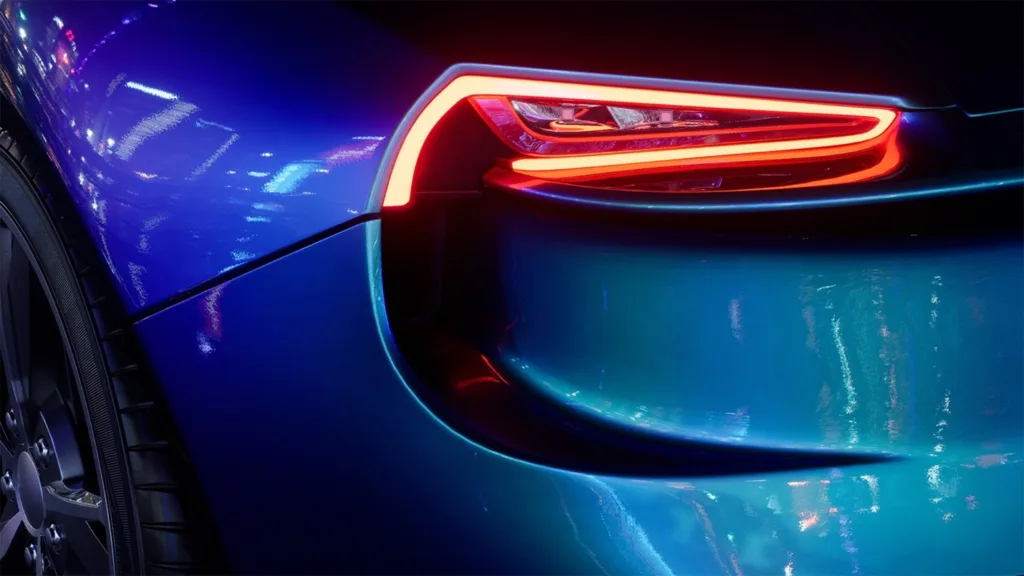 Other significant improvements in this release include:
Path tracers—Support now extends to decals and volumetric fog; there's also improved atmospheric rendering. In addition, transparent objects inside the depth of field are now represented in a physically correct way.
New and improved materials—A wide range of drag-and-drop physically-based materials have been added to Twinmotion's library, while updates have been made to the base materials as well. For the product design industry, new materials (such as fabric, leather, plastic, and metal) with 4K-resolution textures have been added for product visualization; the materials have been merged with the current architectural materials. For automotive users, 34 car paint materials have been added with their own parameters and features to simulate all types of vehicle paint effects and finishes. (Car paint materials cannot be applied to the existing Twinmotion cars in the Twinmotion library, however.)
New ready-posed humans—A large selection of ready-posed humans, along with nearly 1,000 standard assets, have been added to the library since the 2022.2 release last summer. All are high-quality and ready to be dropped into scenes.
Improved viewport display— Users can now change the resolution of the viewport with the scaling option. Twinmotion now uses Temporal Super Resolution (TSR) to upsample the viewport display, resulting in higher-quality viewport rendering than in previous versions, with no impact on performance.
Additionally, all VR headsets are now supported through the OpenXR API. The release also contains a new LED wall feature so that background imagery from Twinmotion can be used during virtual production.
Twinmotion 2023.1 runs on Windows 10 (or higher and MacOS Monterey 12 and higher. A fixed-seat perpetual license tied to one Epic Games account costs $499.