Features include Bridge for Unreal; LW opts for Optix; some undo is done.
Last year, NewTek released Lightwave 2018; this year, the company released LightWave 2019. To anyone who hasn't covered the trials and tribulations of LightWave that doesn't seem like big news, but the company has famously struggled to upgrade LightWave in reasonable amounts of time. Worse, the company tends to communicate with users in fits and starts, promising great new features, and then wandering off into silence. Veterans have noted that the company tends to get mired in releasing large point releases instead of complete upgrades.
LightWave 3D 2019, therefore, didn't have to do anything, just be there in January and the user community would be amazed. And that's what the company did, but they also added new features that bring Lightwave a little closer to parity with competitive products.
When Lightwave 3D 2018 came out, it was a relief for users: at least, there still was a Lightwave 3D but many were outraged they had no new product since Lightwave 3D 2015 and the weird structure of the product with separate environments for modeling, rendering, and layout persisted. At least, the rendering tools were substantially updated, but NewTek has put all its efforts into the native renderer and users are longing for options.
This year at least NewTek has added support for Optix denoising, which is tied to an Nvidia card. There will be some grouchiness about this from some quarters, partially because grouchiness has become habitual in Lightwave 3D users. However, they've been begging for upgrades to rendering and the addition to denoising and the significant upgrades in the 2018 version have made the renderer faster, and more capable.
The headline tool for 2019 is the introduction of the Unreal Bridge, and it is a uniquely NewTekian approach based on Newtek's NDI (network discovery interface) to enable real-time data transfer to the Unreal Engine. Thanks to NDI, the link is established automatically through discovery. And, this implementation allows multiple seats to connect to one Unreal Engine instance for collaboration and even an easier workflow for multiple characters and objects.
Improvements to the modeling system include the new Metamorphic system enabling animatable mesh sculpting and painting in layout. It's fully multithreaded for faster operation and also includes multiple brush options and controls, a range of animation modes, nonlinear interpolation, motion blur support, among other new features.
Another major update for Lightwave 2019 is a tad humiliating: it's getting multiple undos in the Layout module for features beyond just geometry modify. The community has been begging for multiple undos. With the 2019 release, the company is promising a continued effort to improve the Undo System; and it is sort of astounding it has not made it to the program until now. Undo is also available for the dope-sheet, scene editor, graph editor, and in other areas.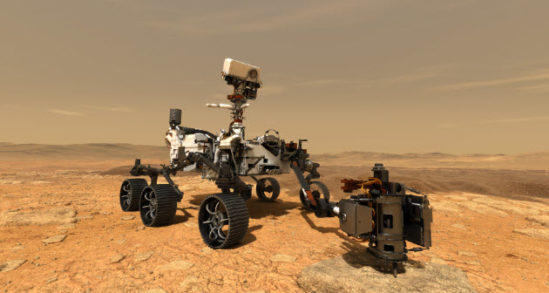 Updates:
New UV mapping and UDIM tile mapping tools and capabilities in Modeler
Smoothing Groups in Modeler for fine-tuned control of contours in models
Limited Bones mode
Set the number of bones that affect a given point to match the target game engine
Real-time optimizations to better match the bone system performance expected in game engines
Interchange Bridge for interactive FBX interchange; support for more FBX attributes
Shading Model Customization Tools
New Shape Primitives and tools
OpenVDB creation tools
Shading and Rendering Enhancements
Edge Shader Node simulates beveled or rounded edges without geometry
Patina Node adds wear and dirt to surfaces to give your world that lived-in look
Procedural Shader Node wraps classic LightWave procedural textures for Node Editor
Nvidia OptiX Denoising for still images (requires Nvidia graphics card)
Despike can reduce or eliminate artifacts for a render that has "fireflies"
Scientifically accurate Physical Sky shader and SunLight light type
Workflow and UI
Display Scaling Options for high-resolution monitors and multiple monitor setups
Expanded Layout Undo System
Popup Menus now support mouse wheel, navigation keys, search and more
Node Graph controls for grid size, snap to grid, grid brightness and color, Tidy Nodes
Online Documentation adapts to the screen format of any device
"Managed portal" licensing option for large facilities. Purchase by special arrangement.
The OpenVDB is also a popular option which expands LightWave's tool kit for working with particles and updates the particle system to work in modern pipelines. Lightwave is phasing out hypervoxels.
It may be that one of the most popular features of Lightwave 3D is the fact it is still available with a perpetual license. The new product is available for $995 for Windows and Mac. However, there is a feeling that change is in the air, especially with the acquisition of NewTek by Vizrt.
What do we think?
Oh, there are stories to tell, but unfortunately, we don't really know them. LightWave had been operating as a separate division under the helm of CEO Rob Powers. The community loved the guy but was heartbroken that he seemed unable to change LightWave's dismal record on updating the product in any kind of predictable manner. Nosy poking around Facebook and LinkedIn reveals he was hanging on through 2017, but with his departure, the disappointing LightWave 3D 2018 was shoved out the door, and that seems the right course now that LightWave 3D 2019 has turned up time and has added significant new features.
Vizrt could likely use a complete 3D modeling and animation tool. It has Viz Artist which is optimized for TV work and creating virtual sets, but as the company broadens its horizon we're thinking a revamped LightWave would be nice-to-have. Lord knows the user community would really appreciate it.