Kevin Baillie, VFX supervisor/film producer (The Walk, Pirates of the Caribbean: At World's End, Harry Potter and the Goblet of Fire, and much more) is very familiar with the needs of visual effects studios. His first job was on Star Wars: Episode I when he was just 18 years old. Following a string of blockbusters while at The Orphanage, he went on to co-found Atomic Fiction in 2010 (which was later acquired by Deluxe). At that point, he joined the company's VFX arm, Method Studios. In 2014, while working on some big-name films, he founded Conductor Technologies, launching the company's cloud rendering platform—widely used in the M&E industry to off-load rendering and simulation work to the public cloud—in the summer of 2017. Since then, the company has grown an impressive reputation and list of customers.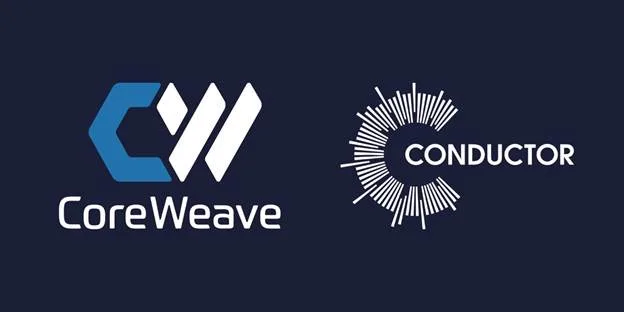 After spinning off Conductor Technologies, Baillie continued in his role at Atomic Fiction and famously worked with director Robert Zemeckis on The Walk. Conductor was used for rendering the spectacular effects and has continued to be used for big name film and TV projects. Now, in a different type of spin, Conductor has been acquired by CoreWeave, a specialized cloud provider. CoreWeave builds cloud solutions for compute-intensive applications—VFX and rendering, machine learning and AI, batch processing, and pixel streaming—which it claims are as much as 35 times faster and far less expensive (up to 80%) than large generalized public clouds.
Conductor automates production-scale rendering in the cloud, running on both Google Cloud and AWS. It is dynamically scalable, so the customer gets what they need, no matter their project size, and does not encounter any surprises when it comes to cost. It also integrates with VFX, AR/VR, and animation pipelines as well as existing workflows, has an open architecture for customization, and offers data insights on usage.
The acquisition will enable CoreWeave to expand and broaden its solutions to include delivery of burst rendering to VFX studios. Conductor customers, meanwhile, will be able to leverage CoreWeave's solutions including access to a wide range of Nvidia GPUs, responsive autoscaling out of the box, and access to greater scale. This comes at a time when demand continues to increase for cloud-based GPU usage for VFX and animation rendering—as does the price.
"Until now, we've focused our development on easing pain points specifically in content production with the artist in mind and are excited to extend Conductor's functionality to also benefit CoreWeave customers across high-performance compute workloads, including AI and ML," says Conductor CEO Mac Moore, who has held that position since 2018 when Baillie began focusing more on the creative aspects of the industry while continuing to helm Conductor's board of directors.
Moore is now head of the CoreWeave M&E division, while all other Conductor Technologies employees have become part of CoreWeave beginning January 1, 2023.