The company's new executive team takes charge and restarts Corel; there's more than hot air in that balloon.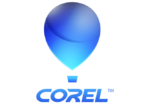 In 2019, the venture firm KKR acquired Corel Corporation. According to a story by Ingrid Lunden in TechCrunch, KKR could have paid billion dollars or so to Corel's previous owner, Vector Capital, also a venture capital company. Vector Capital had an interest in Corel since 2003. The price tag is a bit surprising, but not totally. Corel has been a seemingly pathological acquisitor all through its existence. It has gone public, and it has gone back to being a privately held company (somewhat similar to Dell). When Corel was last private, it reported perfectly respectable annual revenues of $298 million in 2016. At the time of the sale, Vector quoted investor and KKR member John Park who noted that Corel has differentiated itself by offering a portfolio of "essential tools and services for connected knowledge workers." Both organizations talked about Corel's increased valuation because of its acquisitions and organic growth. For example, we've been watching the Corel Graphics family, and the company has expanded its customer base with CorelCAD and has done a better job of knitting its products together in the realm of technical graphics.
We haven't seen the same work going in the disparate products like Parallels, vector graphics tool Gravisoft, MindManager, AfterShot, WinZip, and ClearSlide, but to be honest we don't actively follow those tools either. However, there are interesting possibilities. ClearSlide is a SaaS product for sales engagement. It has attracted interest from plenty of investors. Corel has nurtured WordPerfect, which seems like a dinosaur except that it is a standard tool in the legal community. Corel has built WordPerfect office, which includes Quattro Pro and Presentations software, venerable tools that are only available through Corel.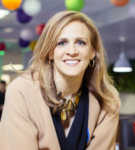 In 2020, Corel appointed Christa Quarles as its CEO to replace Patrick Nichols. Quarles comes from OpenTable and Nextdoor and has said she plans to continue looking for acquisitions to help build the company. Soon after, Quarles brought on Michelle Chiantera to be Corel's Chief Marketing Officer. Previously, Chiantera spent 20 years at Cisco.
And, the company has added a new CFO, Brad Jewett. Jewett was Chief Financial Officer of OpenLink. He also implemented and led Enterprise Risk Management programs at Microsoft and BMC Software.
Clearly, Quarles isn't going to be satisfied to simply milk Corel's cash cows like Wordperfect, Winzip, or CorelDraw…not that the company did much of that in the last few years but customers have complained about rising prices and unimpressive updates. (At least they have regular updates.)
A few months ago, Corel announced a new partner program to strengthen its growing channel partner ecosystem. Corel said they intended to empower its resellers, distributors, and managed service providers (MSPs) by offering them free enablement tools, training, and resources. Talking about the significance of channels to Corel's business, Andrea Johnston, Corel's Chief Revenue Officer, said, "We have 30,000 channel partners worldwide and growing. That taps a lot of consumers." The company has also said they have 90,000 users.
Corel's partner program offers three tiers: silver, gold, and platinum with increasing benefits. The partners in each of the levels are allowed to access the program resources and benefits for a given tier.
Silver: the entry-level membership in the partner program, Silver partners have access to a range of online tools and resources through the partner portal.
Gold: partners have to meet Corel's technical and sales requirements to qualify for the gold-level. That includes annual revenue objectives and a higher level of expertise in working with Corel solutions. Gold partner benefits also include access to Not for Resale (NFR) licenses, partner locator listing on the Corel websites, a dedicated account manager and eligibility to request market development funds (MDF).
Platinum: The highest partner membership available is the Platinum tier. Corel's platinum partners have to commit to higher revenue objectives and must have a history of selling Corel solutions. In addition to all the other partner benefits, Platinum partner benefits also include lead sharing and priority website listing on Corel branded websites.
The Corel Partner Program elevates the company's status while at the same time recognizing and rewarding its best producers. It's also a way for management to offload some of the training burden by referring Silver and Gold partners to Platinum partners.
What do we think?
Really? Channel networks? That seems so 1990s but it does point to Quarles' intention to fire up the Corel machine. While Corel has relied on direct sales, a strong channel can take products to new markets and new customers. That's exactly what Corel needs to transform.
While Corel has done a good job pacing Adobe's graphics products, it has generally been a step or two behind while carefully raising its prices to try and maintain itself as a worthy alternative to Adobe's products. Lately though, Corel has gotten some strong competition from below. New, revamped products from Affinity and Canvas are providing even lower cost competition. Price is not really the issue anymore and neither is a subscription. In general, the people who kick up a fuss about subscriptions are generally independents, freelancers, and hobbyists who may be less concerned about updated features than they are about owning their own tools across gigs.
Quarles' active work on the channel means the company intends to have compelling products to sell, which is a relief. At times, it seemed the company just intended to build its market by tormenting users with constant update nag popups, and by the way, here is a site that tells you how to disconnect those things.
So, 30,000 resellers. It has also been said that Corel has 90,000 users. So, if each reseller sells 3 licenses (or subscriptions) to 3 people, that'd get us to 90,000 right off the bat. These are not numbers to take to the bank. There probably aren't that many active Corel users. Also, Corel doesn't break out if the 90,000 are individual program licenses or users who may have multiple Corel products.
The real potential for Corel is to blend into the emerging system of systems that is the future of software. Products are not the story; systems are the stories and VARs and resellers are the people who can help make it happen with training, consulting, and sales.
Meanwhile, it's up to Corel to maintain its products, connect them, and enable their interoperability. The company has made an impressive start in its updates for Mac products. CorelDraw, Painter, and CorelCAD are all running native on Apple M1. The company has not lacked technical expertise. For instance, in addition to keeping up with Apple, it has been an enthusiastic adopter of GPU acceleration.
Given the rate of updates, it might be possible to figure out what products Corel may jettison … we're a little worried about AfterShot for instance.  The Apple transition is proving to be a good sieve for companies' seriousness about sticking with Apple but there are also the challenges for all products on all platforms to adapt to the cloud, work in browsers, and with mobile and integrate with tools for related markets. That's the future.