New versions, new members, new enthusiasm
The path of Blender as a company and an organization has never been straight. As it has gained new supporters and users, the Blender's features have multiplied along with new add-ons. As the Blender community celebrates its 25th anniversary, Blender shows signs of growing up.
As Blender celebrates its 25th anniversary, it's worth asking: how long does it take to build a software company? The major 3D modeling and animation products were introduced in the 90s and 3D CAD programs arrived even earlier, in the 60s. By that reckoning, Blender is a survivor. Though the technology may live on in as legacy systems or in other products, many of the strong contenders of past decades have been marginalized. Others have disappeared (or have been murdered through disinterested acquisition).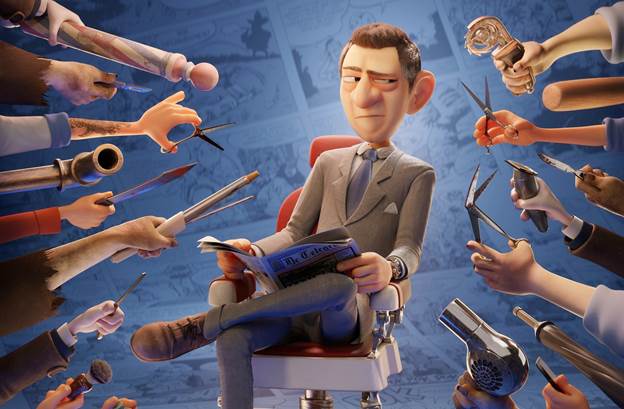 Meanwhile, Blender has thrived. To celebrate, Blender creator Ton Roosendaal published the Top 15 highlights of 2018. Among them are new community resources for Blender users, Hero—a new short film from Blender Studio, a major upgrade of Blender's UI, a new realtime PBR engine, a public open data benchmarking system, and a new headquarter in Amsterdam.
Probably the most important message in Roosendaal's letter to the troops is that the open approach is not just an alternative to traditional company structure and R&D, but a productive approach to unleash the creativity of a community—3D artists and animators. Blender is a successful and growing organization.
How much is it growing? It's pretty hard to track the actual use of free applications. Millions of copies get downloaded but how many get used? According to the company's statistics page, 6.5 million copies of Blender were downloaded in 2016. In 2017, the company was averaging 500,000 downloads a month. All of those people have not stuck with Blender, or for that matter 3D tools in general, but there's obviously a strong base of users as evidenced by the continuing development of content in the community and the ranks of Blender users in studios and schools.
Going open
In 2002, Ton Roosendaal embraced the open source approach. He was able to buy out his investors through fund raising among Blender users. He had never felt that people should be charged to use the software so he remade the company as a foundation. People could contribute their time and their talent and they could pay for services, cloud subscriptions, etc. In return, they play a role in the evolution of the software and the foundation.
In 2008, the Blender community created its first Blender Project Big Buck Bunny, a short film that served as a teaching tool, marketing vehicle, and revenue source through sales of DVDs and merch. It was introduced at a time when studios began cracking down on the use of trailers at trade shows to hype content creation products. As a result, and ever since, the bunny is everywhere.
Content creation and Blender development are intertwined, and Blender projects have grown with a strong volunteer developer community augmenting a small core team of employees.
Roosendaal writes that when it became apparent that the latest version of Blender 3D could not be finished unless far flung developers came together to iron out problems too difficult to fix via long distance, they launched the CodeQuest fundraising project, which raised enough money to bring key Blender developers to Amsterdam to work together for three months in Spring 2018. Not only has version 2.8 been triumphantly released but the project has demonstrated a flexible and practical approach for dealing with difficult development problems. Developers can tackle their particular areas of interest independently but as it becomes time to integrate, it's possible to bring people together so they can put their heads together to find the best approach.
The content creation side of Blender has morphed into Blender Studio. There are eight video shorts available on the Blender Studio site. The movies themselves are totally open source meaning people can use the assets and tools developed to create the videos to create their own content. Increasingly, movies have become a tool in Blender's development. For instance, Hero, released this year, uses Blender's 2D tool Grease Pencil. Grease Pencil has been in Blender for ages as an annotation tool and was used to sketch out animation studies. It was just what the name suggested, a black pencil. With the addition of new tools, colors, controls, etc., over time, Grease Pencil has become a 2D tool that lives in a 3D world and thus opens up new creative possibilities in 2D animation, 3D content creation and somewhere in between.
In the end?
So, how long does it take to build a software company around content creation? Through its evolution, Blender has faced plenty of challenges. Its development has not always been straightforward and its interface has been difficult to understand. The company's free-wheeling style has sometimes meant that development progresses slowly. In the meantime, the field of 3D content creation is evolving stylistically and practically. New tools are evolving that have nothing to do with the legacy of 3D content creation tools of the past. Adaptability is a critical asset for a company's survival. It's fair to say, Blender has had to learn to adapt, but over the years it has gotten built into the company's core.
In 25 years, Blender seems to be hitting its stride.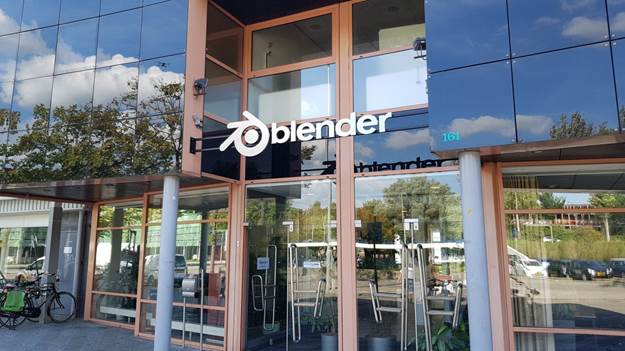 What do we think?
Creative software is a tough business. There are armies of ambitious graduate students ready to launch their own applications, but not enough people adept at creating content, especially 3D content. The ease of use issue is changing with technology advances such as scanning, better interfaces, model repositories, and AI advances. But talent is not something one can buy off the shelf or even learn in school.
Because Blender 3D is free and the tutorials and assets are free, Blender is increasingly being taught in schools and the community model is self-perpetuating. New talent coming up creates new content, which begets tools, assets, and tutorials.
The company has also made a leap to professionalism. Content creation company Tangent Animation has decided to standardize on Blender software, making it one of the first animation studios to do so. Their feature NextGen is a Netflix production. Roosendaal says that Tangent's decision has made a huge difference in the way Blender is perceived in the industry.
Even before that, however, Blender has been a tool used in almost every major studio. For many people, Blender is their first tool for 3D and they have affection for it, quirks and all.