New lineup debuts for European audience; Avid rolls out new SaaS tools.
2019 has been an important year for companies in the video editing business to stake a claim. Avid is still a staple for editing in TVs and movies, but it has gotten a fierce competitive challenge as the company struggled to keep up development amid a wide range of initiatives.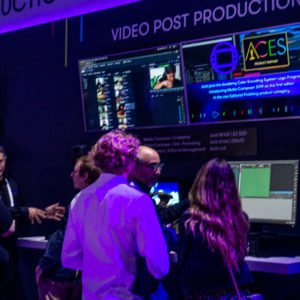 A changing and utterly exploding video market has redefined the video editing, and now, we're seeing the tools change with them.
At NAB, the company has updated its Media Composer tool, which was critical. Avid has long struggled with the need to democratize and offer a tool for mainstream video editors. Media composer is now on the same footing as the major competitors Apple Final Cut Pro, Adobe Media Pro and DaVinci Resolve in terms of tools and price.
Avid has an edge in end-to-end with its supporting infrastructure of storage, content management, and peripheral hardware.
So, this year at IBC, Avid showcased the new Media Composer 2019, and its collaboration tool MediaCentral. And, for the video suite, it also had the Avid S4 and Avid S1 control surfaces designed for editors working in close quarters.
Avid's news at IBC was its introduction of cloud-based tools. The company is working with Microsoft Azure and has stepped up the cloud just this year with its Nexis CloudSpaces SaaS storage offering and its FastServe video servers.
We talked quite a bit about Media Composer at NAB time and the company says it is seeing increased sales.
In the company's last financial call, CEO Jeff Rosica said overall subscriptions for software are up to 147,000, a 40% increase over last year, so, in general, things are headed in the right direction for the company. But, what also came out in their last financial report is that they're not out of the woods as we'll talk about a little bit later. The company says its software subscription revenue is up to 58%.
But for now, we're talking about the future. IBC's new announcements about cloud capabilities and the ways in which Avid has linked its tools to provide access to everything anywhere represent an aggressive modernization that will be especially valuable for enterprise-based communications and also improves the capabilities of people working on the front lines.
At IBC, the new features for Media Composer were:
New controls for Media Composer | Enterprise administrators to configure Media Composer's UI and secure media with lockdown capabilities based on a user's role.
Bulk Edit, which will allow users to speed up applying text in a bin column to multiple clips at a time.
An improved interoperability workflow for exchanging sequences between Media Composer and Adobe Premiere Pro.
MediaCentral updates
The continuing evolution of MediaCentral is a key part of Avid's renewal. The list of new and improved tools for MediaCentral is impressive and includes browser-based editing, storyboarding, phonetic media search, and project management capabilities. Media Central is integrated with Media Composer on the user side and Avid Nexis storage on the back end, enabling creators access to the entire post-production workflow with search, logging, and accessible multi-camera footage.
New to MediaCentral at IBC this year is MediaCentral Publisher, the company's first SaaS offering. It's powered by Wildmoka, which is a cloud-native video platform used by sports and news broadcasters for ingesting, editing, publishing, and monetization of live streams and short-form contents on all digital channels (D2C OTT and social media). The company claims its web-based interface is easy for anyone to use to publish. As an aside, we're finding it interesting that Avid has chosen an expedient path to enable SaaS services for MediaCentral. The company says the new Publisher enables users to add graphics and branding and publish news and sports videos quickly to social media and digital end points.
In addition, Avid introduced its FastServe video server platform which is integrated with Avid Nexis and MediaCentral. It's designed to enable end-to-end news, sports, and live production workflows and is available in three configurations: Ingest, Live Edit, and Playout.
So above it all is Cloudspaces, which extends Avid Nexis storage into the cloud through Avid's partnership with Microsoft Azure. The new Cloudspaces system for Nexis uses the same Management Console, users are already used to. Avid says Nexis Cloudspaces "auto-provisions" cloud storage to free up local space and enables teams to store and park media in the cloud.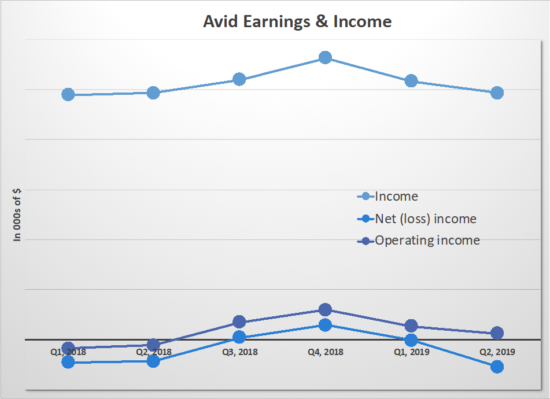 New Pro Tools at IBC 2019
Avid's Pro Tools audio hardware and software is a major flagship for the company. The new lineup, says Avid, enables advanced tools for customers working in high track-count environments including audio post. Pro Tools Ultimate provides 50% more voices/audio tracks with a base voice limit of 384. They can go further with Ultimate software and HD Native to 768 per system, which the company says is on a par with a three-card Pro Tools HDX system. In addition, Avid is building a bridge to Media Composer which will eliminate the need for transcoding and file format or resolution conversion reducing time and storage.
How is it working out
At NAB, the Avid team was optimistic about the future. They still are, but their performance has been challenged in the first part of 2019. The company says they have been revamping considerably more than their tools, they have also revamped their supply chain and, as it turns out, there have been a few kinks. Rosica says, they have their new suppliers in place and have orders ready to go, so they are expecting to see improvement in the second half. The company has commitments from several large customers.