A simple application with big possibilities.
Adobe demonstrated Photoshop Camera at Adobe Max last year in Los Angeles, which seems like about 4 years ago. And, at the time, it seemed like Photoshop Camera was just another cute little phone app like all the other apps we had to have, played with a while, and then abandoned for the next shiny thing. And, actually, it is exactly that, but Photoshop Camera is also a useful and important building block in Adobe's plan to turn all of us into artists.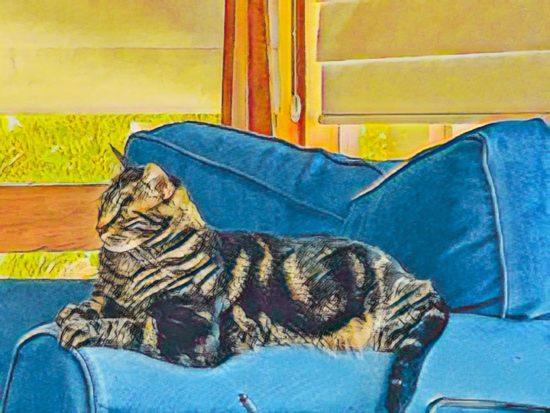 Adobe has employed its Sensei magic to improve the capture process. Sometimes, that's a little hard to assess, but it does look for faces in its Portraits lenses, and it can pick out the subject and blur the back, or add sky effects, etc. When I attempted to take photos outside, the app did tell me to point to the sky and it certainly did wonders for my not so interesting backyard tree. So suddenly I see I have a pretty good Christmas card image if I was given to that sort of thing and the app displays an impressive ability to figure out what part of the image wants to be masked to insert special effects.
The nice part is that you can see it all through the lens to see what Photoshop Camera has planned, which is why I suppose Adobe calls the filters or presets it uses, Lenses.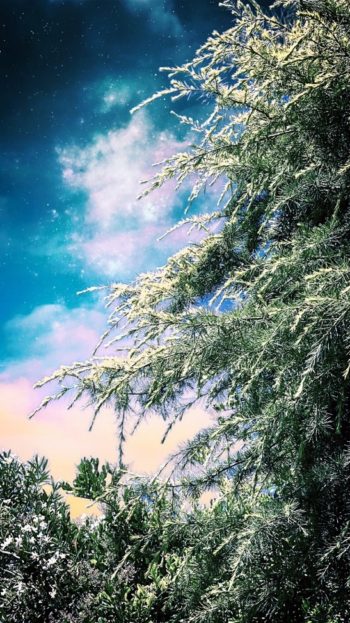 Photoshop Camera interoperates with Photoshop Express and Lightroom for additional editing or adding text, etc. The images it creates are full size and usable in other creations.
After not having looked at Photoshop Express in years, I discovered that it has quite a few effects of its own and now, Adobe has added seamless integration with Photoshop Camera. An additional advantage in Photoshop Express is that you can save your edits into a "Look," which you can use with other photos, and it wouldn't take too much imagination to see the development of Looks as a step towards developing your own Lenses. Instead, Adobe is inviting artists and creative people to become Lens developers.
Right now, Adobe offers a library of lenses that are free and downloadable to your phone, if your phone happens to be one of the phones Adobe can support for Photoshop Camera. Photoshop Camera works on iOS 12 and above and Android 9 and higher. Adobe highlights its support for Pixel 3 and Pixel 4, Samsung's Galaxy phones S10/S10+/S10 5G and new Samsung Notes, and One Plus 6 and above. Photoshop Camera, as you'll quickly notice, takes advantage of multiple cameras in phones.
What do we think?
As we said, one of the important aspects of Photoshop Camera is its ability to integrate with Photoshop and Lightroom as well as the consumer-oriented Photoshop Express. This is a nifty little toy that is probably the best thing to happen to consumer photography since the modern mobile phone because it can turn mundane photos into something that's whimsical, or painterly, or at least usable, which will encourage people to do more with their photography and maybe even seek to make their own effects.
Adobe is interested in fostering a community of people who share their work and their skills. Photoshop Camera fits right in.
This release is just the first of an onslaught of new upgrades coming out of Adobe. The company has new features for every program in the Creative Cloud Suite. In addition, the company has developed hours of content to keep artists in touch and inspired.
Adobe is becoming a content company as well as a tools company.