Version 4R5 adds to the utility of QRemesher for creating reusable model parts.
Pixologic has released yet another upgrade to its digital sculpting software ZBrush 4, the fifth update since the introduction in early 2012. The update focuses on usability and increased flexibility for working with topology.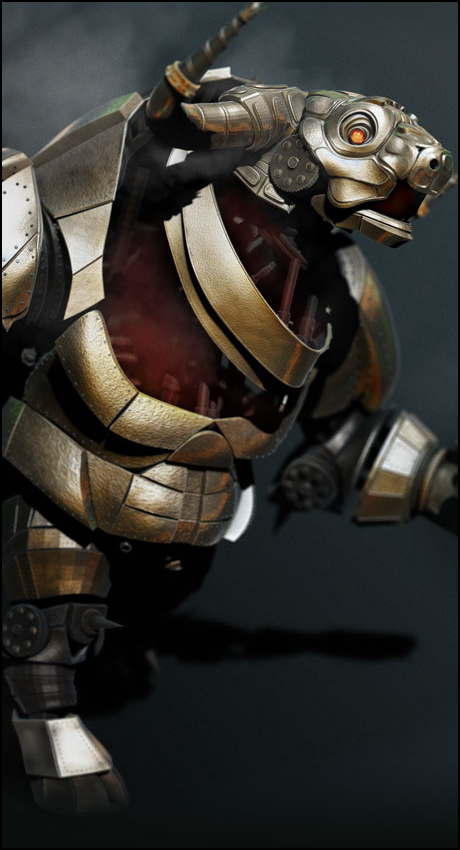 ZBrush combines 3D modeling, texturing, and painting with its proprietary "pixol" technology which stores lighting, color, material, and depth information for all objects on the screen. It is most known for being able to sculpt high-frequency details that were in the past painted as bump maps.
Usability enhancements include Dynamic Brush Size control, Mouse Wheel support, and Quick/Auto Save functions.
Topology editing enhancements include:
Panel Loops: Convert a model's PolyGroups into panels of polygons with or without thickness, or as extruded surfaces. The edges of these panels are created with a custom bevel around them defined by an editable curve. Pixologic says Panel Loops are a good way to create armor, machined surfaces or other objects or textures where a panel shape is called for in the hard surface sculpting or product design.
Delete Loops: Analyze a model's topology based on a user-defined angle setting, then with a single click remove all unnecessary edge loop—polygons that don't contribute to the shape of the model. Users who work with a tight polygon budget (such as in game development) or who want maximum resolution will find this helpful. Pixologic says pushing the limits of the Delete Loops settings can be an interesting way to explore alternate designs by producing original models derived from the original polygon structure.
Align Loops: A companion to the Delete Loops feature, Align Loops uses the same settings but doesn't actually remove any polygons. Instead it moves them to what would happen if the Delete Loops function were used. In this way a user can push the settings to their extremes in a non-destructive manner and quickly explore new directions.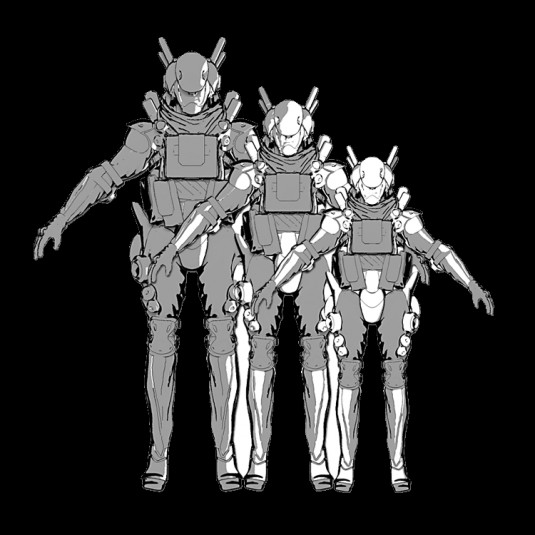 Other features in the update:
Posterize: Similar to what users of 2D graphics programs such as Photoshop can do, Posterize gives full control over gradients and steps in real time. It can be used in 3D to build desired effects directly on to a model, or as a 2D effect to render in conjunction with BPR (Best Preview Render) filers. BPR Posterization makes it possible for artists to unify a model and a background image, including photos.
Step Curves: In ZBrush 4R5 Posterization can also be applied to Materials and Curves via the curve modifiers settings. Uses can assign different Posterization effects to multiple materials and modulate the effect of Posterization in the Specular, Diffuse Color and Environment Color channels. The Posterization functionality extends to Shader Channels, Sculpting Brushes, Alpha curves and Auto Masking.
See-Through Mode: The new See-Through option makes the entire ZBrush window partially transparent, allowing the user to see what's in the other windows behind it; especially handy for single-monitor users.