A new partnership between PTC and the University of Utah will help equip a novel student think tank.
The new $45 million Lassonde Studio at the University of Utah will become a state-of-the-art collegiate think tank when it opens Fall 2016. One part student residence, one part research center and one part maker garage space, the Studio has a mandate to equip students with both entrepreneurial spirit and technical knowledge.
Engineering software developer PTC is aligning with the Lassonde Studio's mission by providing a gift of software and custom training. The gift includes PTC Creo design software, PTC Windchill for product lifecycle management, and the PTC ThingWorx application platform for designing and running connected products. It is the Internet of Things (IoT) relationship that PTC is most excited about.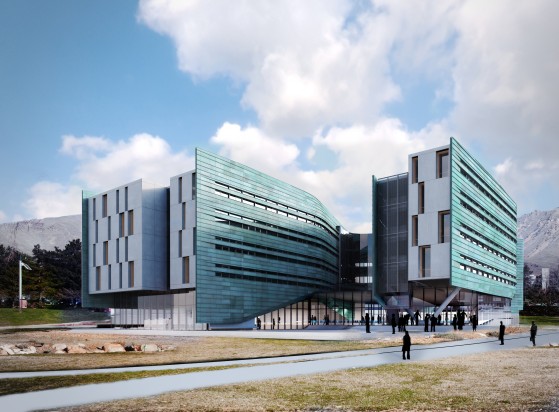 "The smart, connected product design process being adopted by global manufacturers is a necessary skill for graduating students entering the Internet of Things era," said John Stuart, senior vice president, global education, PTC. "We are pleased to work with the University of Utah and the Lassonde Entrepreneur Institute to give students the opportunity to learn new and understand the new technology that will help them design smarter, better products."
The integrated nature of the Lassonde Studio sets this particular educational initiative apart, Stuart says. "It's all under one roof, the residence hall, the dining center, the maker lab, everything. Many schools have the parts, but not integrated the way it will be at the University of Utah. Students will be encouraged to be entrepreneurial while they are pursuing their studies, not on the side or [having to wait until] after graduation." The University is pitching it to technology students, but the Studio is part of the university's school of business; entrepreneurial studies will be part of the curriculum.
In addition to off-the-shelf software and training materials, PTC is writing a series of ThingWorx apps it will donate to the unique educational effort. "The ThingWorx apps will be part of the curriculum," says Stuart. "Working in IoT technology combines several disciplines. Mechanical engineers have an interest in computer science and computer scientist students have an interest in systems engineering. The IoT links them."
According to a recent McKinsey Global Institute report, the Internet of Things (IoT) has the potential to unleash as much as $6.2 trillion in new global economic value annually by 2025. The firm also projects that from 80% to 100% of all manufacturers will be using IoT applications by then, leading to potential economic impact of as much as $2.3 trillion for the global manufacturing industry alone.
The Lassonde Studio will combine 400 residences with a 20,000 square foot "garage" area designed specifically for student entrepreneurs and innovators. The PTC software and learning resources are a few of the many tools that will be available to all students on campus that utilize this building.