Cloud-based exploration of site alternatives in hours instead of months.
Bentley Systems has acquired Blue Ridge Analytics, Inc., provider of Siteops site design optimization software at your service. Siteops uses cloud-based computing techniques to empower site development professionals to move beyond engineering to what Bentley calls "optioneering," the exploration of engineering alternatives and their costs. The price of the acquisition and related details were not disclosed.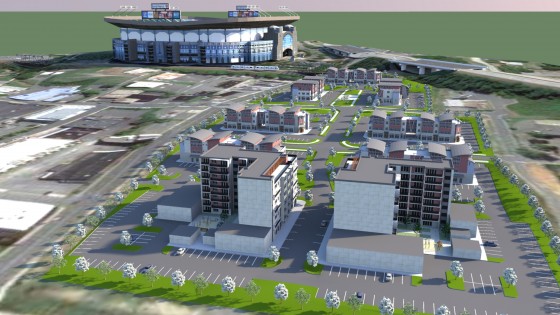 Specifically, Siteops enables civil engineering professionals, real estate developers, and land planners to:
Perform site configuration simulations that fully assess millions of layout, parking, grading, and drainage options for a site within hours instead of spending months evaluating a handful of options
Produce preliminary cost estimates and conceptual designs faster
Optimize site designs
Minimize overall costs while ensuring engineering quality.
Named users of Siteops include Stantec, Horrocks Engineers, Langan Engineering and Environmental Services, Timmons Group, and WSP.
Blue Ridge Analytics claims Siteops technology has been demonstrated to save an average of $15,000 per acre in side development costs.  The software simplifies and automates the process of producing multiple plans for a site, along with cost estimates, faster than traditional CAD products. An engineer begins by entering site and cost data specific to the project to create a basic layout. The cloud-based tool then analyzes millions of combinations of grading, and drainage options for the site, all within specified constraints, to identify the most cost-effective preliminary design options. The engineer can then refine and finalize these designs, and generate a report that includes 3D views of layouts and a takeoff budget for each.
Mike Detwiler, formerly president and CEO of Blue Ridge Analytics and now Bentley vice president for Siteops product development, says, "To date, the development of Siteops technology has focused on continuous improvement to conceptual designs. Now, within Bentley's comprehensive portfolio, Siteops' BIM advancement can contribute throughout project delivery. Accordingly, an initial priority will be to complete the end-to-end workflows that Bentley is uniquely able to offer—from site development through detailed design and construction modeling."
What do we think?
Siteops is all about the power of "What if…?"  Spreadsheets are often used to calculate financial scenarios, but in CAD it is just too time consuming to draw and analyze hundreds of site development options. Siteops uses cloud computing to eliminate the tedious aspects to help focus on the best plan.