PTC announced that Korean automotive company Hyundai Motor Company and Kia Motors Corporation (HKMC) will use PTC's Windchill as its enterprise PLM solution to consolidate multiple existing systems into a single platform. The company will use Windchill PLM in its core R&D and plans to expand its use through the company and through its external partners as well. The project is already underway.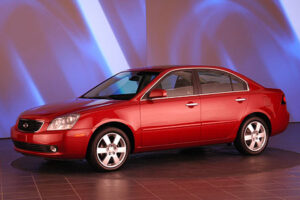 Dr. H. S. Lee, Vice Chairman of HKMC's R&D center describes Windchill's results in the benchmarking process as "impressive," and he cites work that has been going on previously in HKMC's power train devlopment.
HKMC primarily uses Catia software for design, and that has not changed. The deal is for Windchill, but PTC's Pro/Engineer and Windchill is being used in the company's power train development. Pro/E is also used by HKMC subsidiary Hyundai Powertech, which performs research, development and manufacture of vehicle transmissions.
As mentioned in our report on PTC's financial results, the company is targeting key accounts. It calls them dominoes. The automotive industry is getting particular attention  because those accounts are seen as vulnerable as the competitors roll out new software. As we read it, this one is actually more of an increased implementation of Windchill, but PTC says it still counts.