Free iPad app, TinkerBox, is designed to teach the principles of engineering to kids.
Autodesk has been very interested in education as a way to nurture generations of designers, artists, and engineers. The company's education group, led by Joe Astroth, has programs to extend training in Autodesk products into secondary and even primary schools. As we wrote here recently, Autodesk along with PTC is a major supporter of programs like First Robotics, which teach kids how to collaborate on engineering projects. At Autodesk University Garin Gardiner demonstrated TinkerBox, a 2D geometry game during the Manufacturing Group presentation. Buzz Kross promised that the game was coming soon, and soon is now. Tinkerbox is available as a free app for iPad.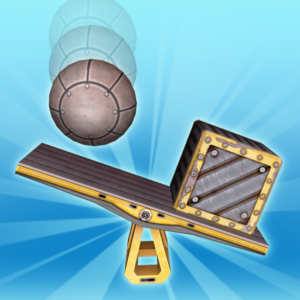 Almost immediately, people have seen the similarity between TinkerBox and the Incredible Machine, a PC game developed by Kevin Ryan and Jeff Tunnell and distributed by Sierra. Actually though, TinkerBox was developed by game development house Subatomic Studios who used their own Fieldrunners game engine. The developers freely admit their debt to the Incredible Machine. Something of a tinker box project itself, in addition to the Fieldrunners engine, TinkerBox uses the lightweight, open source Chipmunk physics engine by Scott Lembcke, and the widely used, and also open source, Ogre3D graphics engine for rendering.
The game presents players with various components, some of which have behaviors. The puzzles challenge players to use the components in order to complete a task – Rube Goldberg style. It also has an invent feature that lets users create their own games and puzzles which they can share and post online at Autodesk. Autodesk hopes the game will inspire kids' interest in mechanical engineering.
Autodesk has conducted a study among U.S. teenagers and found that while they respect the disciplines related to science and technology, they find the subject matter too difficult. The study reports: "more than half of all teens surveyed believe science and technology (54 percent) and engineering and math (53 percent) are important to their careers and future prosperity." Unfortunately, they think of those subjects as being much more difficult than liberal arts.
What do we think?
I successfully wasted a good chunk of the morning playing with TinkerBox. I'm not sure that it's something I would play again and again. TinkerBox seems like a tool that could be used in classrooms to illustrate engineering principles – iPads for everyone. It looks great on the iPad, but it might get into the hands of many more kids if it was also developed on Android at the very least. I'm sort of assuming that's in the works but I didn't have any firm answers as this was being published.
Note: Jeff Tunnell has taken the Incredible Machine technology to his new company PushButton Games.