Two companies with long histories come together for a new future.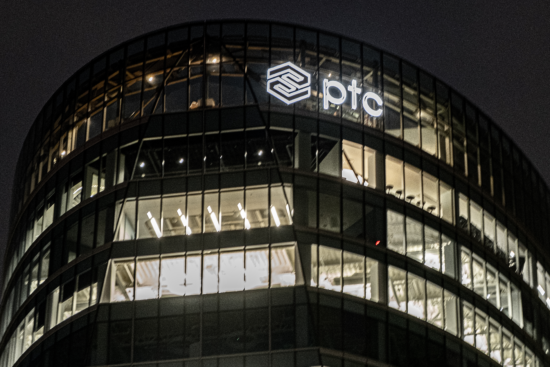 It's been a busy fall in the design and engineering industry, but PTC and Onshape still managed to shake up the industry. PTC announced plans to acquire Onshape for $470 in cash. PTC used its financial call to talk about the acquisition. In his opening remarks, Heppelmann said the deal is part of a "near era of Software as a Service or SaaS in the product development industry." He noted that Onshape is really the industry's only pure, multi-tenant SaaS platform and it is a perfect complement to the work PTC is already doing in the market with its tools for design, engineering, simulation, and PLM. In addition, PTC's fastest growing businesses are its AR and IoT which are not only leading the market in manufacturing but helping to define it.
Onshape has been growing its base in small/medium businesses (SMBs) and it has done a remarkable job of adding features to the point that many companies are able to rely on Onshape as their main design tool. The company has said they have over 5000 customers. It's solidly established.

This quarter, PTC is looking pretty good too. PTC has defied the lackluster forecasts for the manufacturing industry and has pulled out of 2019 with solid quarter and an income line in the black. During the company's third quarter, CEO Jim Heppelmann seemed cautious about the rest of the year, but he was confident that the company was on the right track with good deals in the offing including an IoT go to market deal with factory automation giant Rockwell that started to pay out during the quarter.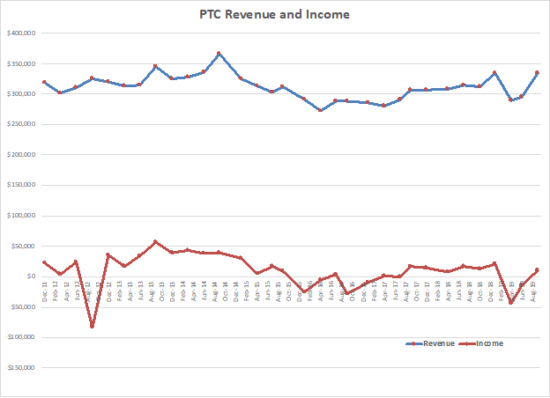 PTC didn't quite say we told you so, but they're confident enough to buy OnShape, and look good enough that Onshape's investors are going with the deal.
Jim Heppelmann told investors that they're very happy with the deal they got. He complemented Onshape's CEO Jon Hirschtick's ability to negotiate a deal, but also the position that company has worked to achieve in the industry. It is competing against Autodesk's Fusion and holding its own. Heppelmann thinks that Onshape is in a better position because it was built from the ground up. Fusion has been built from Autodesk Inventor's technology core.

Heppelmann says he believes it makes much more sense to acquire Onshape now that the company they have fought the hard fight of getting funded, building a product, and getting into the market. He thinks it would have been a very hard thing for PTC to do internally and have it accepted and get the time a brand new product would need to find its market and acceptance.
The Onshape–PTC deal is expected to close in November. Once it does, Heppelmann says Onshape won't be a distraction for PTC, it will be complementary, giving PTC's customers options and the ability to move to SaaS product development.
What do we think?
We've been thinking all week that the dominoes are starting to fall for CAD in the cloud. That's because we've been at Bentley's Year in Infrastructure conference where the cloud is an important part of the conversation, we've been talking to SolidWorks, and Onshape has been issuing release after release of important features and new capabilities for data management. This is clearly a good deal for both companies. There are bits of the same DNA in both companies and their developers have gone through similar trials and evolutions. We don't expect them to have any trouble working together and working towards a common goal. Finally, PTC's AR and IoT tools are perfect for Onshape's users who are driving towards digitization throughout their businesses. That's why they adopted the cloud in the first place.
So everybody gets something they needed. PTC has an easier path to SaaS and Onshape gets a pass to IoT and AR.