Fast-growing cloud-based 3D collaboration platform will remain CAD neutral.
3D printing manufacturer Stratasys (NASDAQ: SSYS) today says it will acquire GrabCAD, the popular website community and collaboration platform for product design. The deal will be all-cash, but other terms were not announced. The acquisition is expected to close before the end of the month.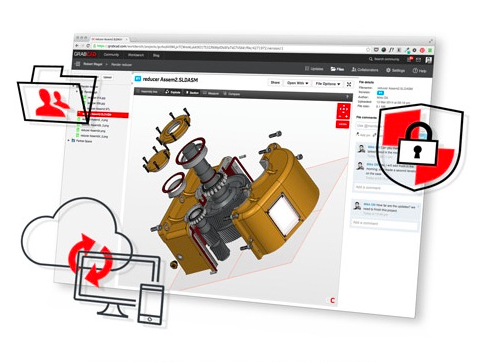 GrabCAD was started in 2010, and quickly grew its community website to over 1.5 million members. Earlier this year the company launched GrabCAD Workbench, an innovative cloud-based collaboration hub designed to manage and share product development CAD files and other design data.
Stratasys says it is the cloud-based collaboration that drew its attention. "By increasing the collaboration and accessibility of 3D CAD files, we believe we can further accelerate the adoption of 3D printing solutions and Stratasys' product offerings," says David Reis, Stratasys CEO. "The potential within our 3D ecosystem is very exciting."
GrabCAD Workbench will enable Stratasys "to drive communication and ease of use throughout the design and 3D printing process," according to the official announcement. GrabCAD already have a variety of relationships with CAD vendors in place, to make it easier for users of products like Autodesk Fusion and Siemens PLM Solid Edge to use the service.
What do we think?
With several rounds of venture capital funding under its belt, it was fairly obvious GrabCAD would be seeking a buyer. By aligning with Stratasys instead of a CAD vendor like Autodesk or Dassault Systèmes, current and future GrabCAD user have the benefit of large-company security and CAD neutrality.