Stratasys is hosting two webinars next week that focus on Selective Absorption Fusion (SAF) technology. The company says SAF technology employs an infrared-sensitive High Absorption Fluid (HAF) to melt and fuse particles of plastic powder together layer-by-layer.
SAF technology is behind Stratasys' H350 printer that helps control the print process to get accurate, consistent production parts at effective costs.
Upcoming webinar on February 22 discusses how a bicycle saddle manufacturer used the H350/SAF to get control of their production and costs. Register for the webinar here.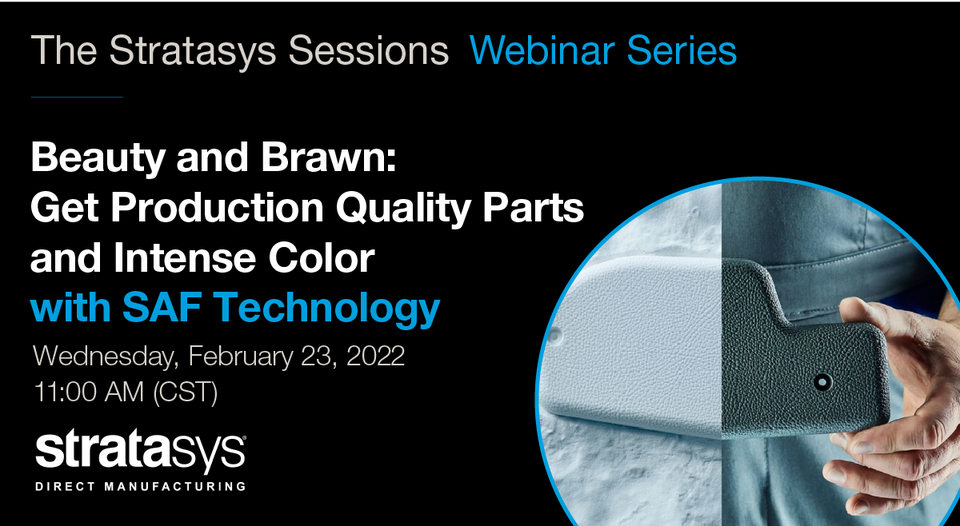 Beauty and Brawn webinar on February 23 discusses a method to achieve an incredibly smooth surface finish and increased vibrancy on the SAF components. Learn how this non-abrasive surfacing process provides enhanced scratch resistance, consistent and repeatable color, and takes your production parts to the next level. Register for the webinar here.