Carbon fiber must be placed in proper alignment for its intended purpose, making 3D printing more challenging.  
By Kathleen Maher
The newest 3D printer on the scene comes from an eager bunch of MIT grads. Their invention, the MarkForg3D, is the first desktop automated fabricator that can produce parts reinforced with carbon fiber.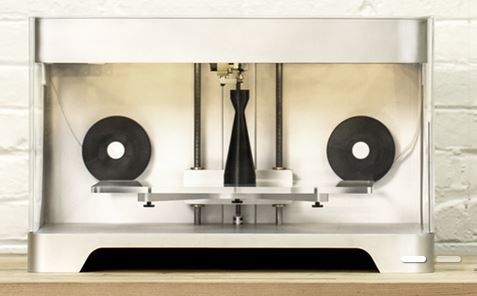 Co-Founder and CEO Greg Mark, who trained as an aerospace engineer at MIT, told the audience at SolidWorks World 2014 that he and his team hit on composites as a worthy field of study after years of designing and manufacturing composite wings for racing cars. Mark learned that composite parts made using traditional techniques are too costly and expensive and take too long to obtain. This experience inspired him to find out if 3D printing technology might be able to bring costs and fabrication times down.
He appears to think it can, and so do his investors. The first production MarkForg3D printer can affordably produce carbon fiber parts up to 12 × 6.25 × 6.25 inches. Parts are composed of a combination of thermoplastic and carbon fiber each laid down by a dedicated print head. The composite material has strength comparable with 6061 aluminum. The printer's accuracy is comparable to traditional printers that employ fused deposition modeling.
Carbon-fiber composites are anisotropic, meaning their strength and stiffness are much higher when force is applied along the axes of the fibers than perpendicular to them. So one of the challenges of composite design is aligning the carbon fibers with the expected maximum stresses. MarkForged developed cloud-based CAD software that enables designers to arrange the carbon fibers in their parts prior to fabrication.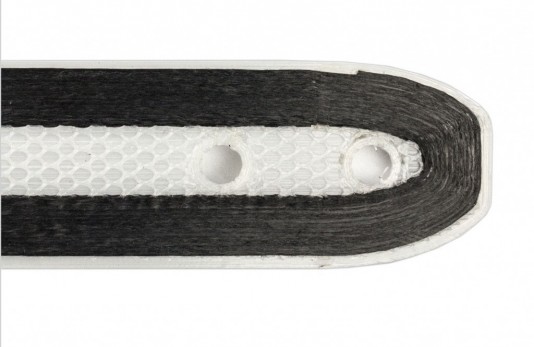 The MarkOne printer is expected to be available in the next month or so and sell for $5,000. Available materials include carbon fiber, fiberglass, nylon, and PLA.
What do we think?
The MarkForg3D printer is innovative, attractively designed, and economical. The addition of composite materials to the 3D printing universe should expand the use of 3D printing for both prototype and short-run production parts. Like most FDM processes, the Markforg3D machine takes a long time to build parts with much depth or thickness. Laying out the carbon fibers adds additional complexity. We therefore expect the new machine will be used mainly for relatively flat parts, such as the airfoils that inspired it, rather than parts with highly curved surfaces or thick cross sections.
For details, visit: http://markforged.com/
JPR Contributing Analyst L. Stephen Wolfe, P.E. contributed research for this report.