Eight workflows test all aspects of hardware performance for use with Creo.
Performance benchmarking specialist SPEC has released a new benchmark for PTC's Creo 3.0 CAD software. The software tool allows users of Creo to evaluate and compare hardware performance.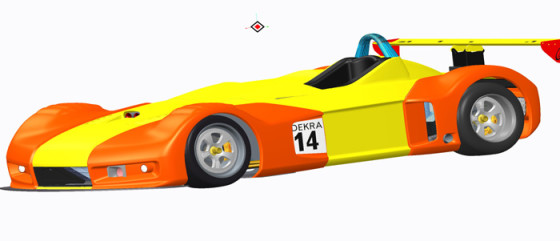 The SPECapc for PTC Creo 3.0 benchmark provides eight workflows that exercise all aspects of system performance when running Creo. Composite scores are generated for graphics, CPU and I/O performance. Scores are also generated for specific graphics display modes used in PTC Creo 3.0, including shading with reflections, shading with edges, shading, wireframe, hidden-line and no-hidden-line.
PTC and SPEC collaborated to create and test the benchmark, making maximum use of new functionality in PTC Creo 3.0. Updates implemented in the SPECapc for PTC Creo 3.0 benchmark include:
Transparency using order independent transparency (OIT), which improves rendering clarity without sacrificing interactivity or visual quality;
Screen space ambient occlusion (SSAO), which mimics real-life blocking out of light for realistic rendering of creases, holes and surfaces that are close to one another; and
Advanced materials, bump mapping and image background support.
The SPECapc for PTC Creo 3.0 benchmark is available for immediate download under a two-tiered pricing structure: free for non-commercial users and $2,500 for commercial entities. Commercial entities are defined as organizations using the benchmark for the purpose of marketing, developing, testing, consulting for and/or selling computers, computer services, graphics devices, drivers or other systems in the computer marketplace.
SPEC/GWPG members also receive the benchmark at no cost. Current SPEC/GWPG members are AMD, Dell, Fujitsu, HP, Intel, Micron, Lenovo, NEC and NVIDIA.
SPEC is a non-profit organization that establishes, maintains and endorses standardized benchmarks and tools to evaluate performance for the newest generation of computing systems. Its membership comprises more than 100 leading computer hardware and software vendors, educational institutions, research organizations, and government agencies worldwide.