The French plastics simulation vendor, was one of the first PTC partners to have access to Creo.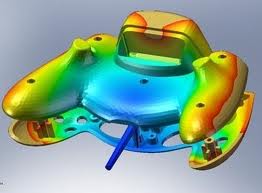 Simpoe, the French vendor of plastic injection simulation software, has announced the integration of its fully embedded plastic injection simulation solution SimpoePro with the forthcoming PTC Creo. Simpoe says the application will be available when Creo begins shipment, currently expected in June 2011.
Simpoe is a member of the PTC PartnerAdvantage Program at the Gold Tier. With SimpoePro, PTC customers involved in the design, development, tooling and manufacturing of plastic parts will be able to optimize designs and minimize tooling without leaving the Creo graphic user environment.
SimpoePro currently supports Creo Elements/Pro 5.0 (formerly known as PTC Pro/ENGINEER 5.0).