Siemens is reaching out: PLM group showed off Catchbook, a tablet based drawing and drafting tool for a wide range of applications from professional to consumer.
At the Dallas PLM World conference for Siemens PLM users, company execs added their one-more-thing with a cute little video promising the arrival of Catchbook in the Fall of 2015. Catchbook promises to be a clever 2D drafting tool — allowing freeform sketching with the ability to straighten up lines, round circles and arcs, and add notations and dimensions after the fact. There are quite a few low cost products showing up on the iPad and Android platforms offering 2D CAD but Catchbook is a little different. Siemens is pitching Catchbook for as a tool for anyone who needs to visually communicate ideas. The demo shows it being used for interior decorating, molecular diagrams, architecture, and conceptualization. Grindstaff and other Siemens executives talked about it as a tool that can help introduce Siemens PLM to a broader public.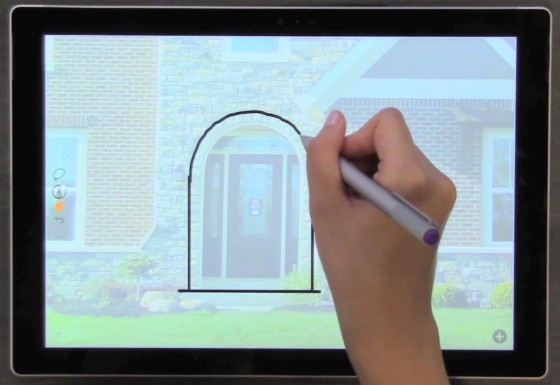 This is a strategy that Autodesk has leveraged very well — using their tablet apps to raise awareness of the company as a whole. If anything, the giant multi-national Siemens is an even less well-known brand because it's got so many interests. Catchbook gives Siemens and especially its PLM group a friendly face. You can view a short video previewing Catchbook at the Siemens PLM website.
What do we think?
Low cost, easy 2D drafting — now there's a market that's ripe for disruption and it has been for what, the last 30 years? That's how long companies and individuals have been trying to build products to challenge the leader Autodesk's AutoCAD and in that time, the contenders have been offering clones or slightly improved imitations that have only chipped away at Autodesk's base.
Finally though, the tablet enables a new paradigm, drawing! (Really, what a concept). Have a look at Concepts, another slick tablet-based drawing/CAD tool. Products like these are going to further shift the market for conceptualization and drafting.