With recent VC funding and plenty of media buzz, the spin-out from Royal Philips Electronics continues its quest to become the leading marketplace for using 3D printing for personal product manufacturing. We talk with co-founder and CTO Robert Schouwenburg.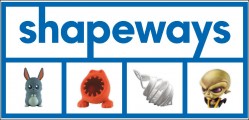 All the recent talk about the Maker movement, and recent moves by several companies, have put a media spotlight on the growth and accessibility of 3D printing. Brooklyn, New York-based Shapeways, a 2007 spin-out from the technology incubator at Royal Philips Electronics, is well positioned to capitalize on these events and lead the development of a marketplace for personal product manufacturing.
Shapeways is developing an online community and marketplace for personalized production where anyone can make, buy, and sell their own creations. Custom-made products are created one-of-a-kind and on-demand in a variety of materials using the latest 3D printing technologies from several hardware vendors. In recent months Shapeways has added food-safe ceramic, silver, and gold to the list of materials available to customers, which already includes glass and a variety of metals and plastics. New products from their maker-members include model train parts, home décor products, and custom jewelry.
One new product from a Shapeways vendor is capturing attention just in time for summer. The N12 bikini is the first completely 3D-printed ready-to-wear item of clothing available to the general public. The name comes from Nylon 12, the material used to print the bikini. N12 was designed in Rhino with the aid of a special algorithm, a circle packing equation on an arbitrarily doubly curved surface. The end result is thousands of circular plates connected by thin springs. The size of each circle responds to curvature and edge conditions of the form, making each bikini unique based on size and color prerequisites.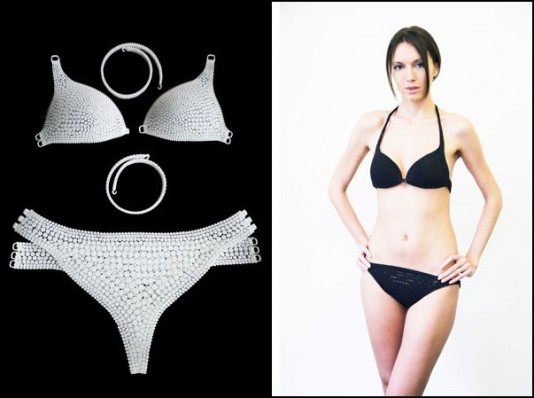 N12 was created by the design team of Mary Haung and Jenna Fizel, known as Continuum Fashion. They says not only it is the first 3D printed bikini, but N12 is the first bikini that feels more comfortable to wear wet. Previous experiments into the use of 3D printing in clothing have remained purely experimental, haute couture items not available to purchase. At $200, N12 represents the first affordable design in 3D printed fashion. (Additional technical details and fashion insights on N12 may be found at the Shapeways corporate blog or the Continnum Fashion website.)
A chat with the CTO
We recently did a few rounds of interview-by-email with Robert Schouwenburg, co-founder and chief technology officer, about the company and all the new excitement surrounding 3D printing.
GraphicSpeak (GfxS): So far 2011 seems to be the year of 3D printing. There have been several acquisitions and a lot of attention from the general media. Where do you see 3D printing going?
Robert Schouwenburg (RS): 3D printing has all the signs of being a genuine disruptive technology. From 30,000 feet high there are four major areas where I see 3D printing has impact:
1. Personalized products and personal fabrication
2. Reduction design-to-manufacturing cycle
3. Bring back manufacturing back to the Western world
4. Manufacture parts which were not possible before.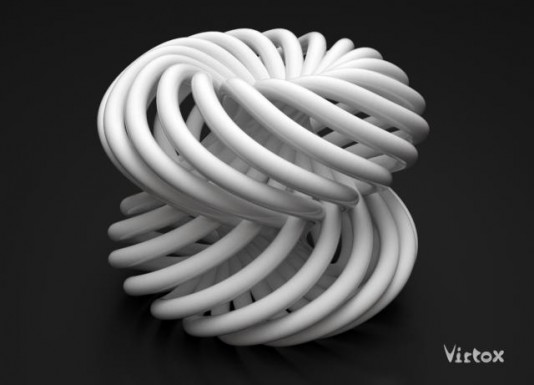 GfxS: How can 3D printing compete with traditional manufacturing?
RS: Mass-produced products contain mass produced parts. These parts are produced in very high volume to make them cheap. To change the design of such products takes at least a cycle to retrofit existing production lines. The time to do this can take weeks to months.
Using 3D printing it is possible to make immediate changes and put them in production. The cycle is then reduced to left-over stock but could be brought down to days. Additionally, 3D printing makes it possible to do one-off unique parts production. Because of this it is possible to personalize products based on taste or function—think clothes. Embedded in this is also the option to make your own things, like a hobbyist who wants to create stuff for their hobby, like model train models which are not sold by any of the major manufacturers.
GfxS: Why will 3D printing bring manufacturing back to the Western world?

RS: Manufacturing has mostly migrated away to low-income countries. Since 3D printing is a mostly automated production process there is no need for low-income machine workers to make the production cost efficient. This goes hand-in-hand with my fourth point, that 3D printing can manufacture parts which were not possible before. The most practical applications I have seen up until now are ceramic filters and special molds for iron/steel casting processes. I think this area is currently very much under-valued because many engineers and designers are not yet aware of the capabilities. This is a high-knowledge, high-value cycle, one that won't export well.
GfxS: So far 3D printing has required the skilled use of 3D design software. Yet Shapeways is marketing with an "anyone can do this" attitude. How are you closing the gap?
RS: At Shapeways anybody can find and buy 3D printed products. We offer a few Creators, software that enables users without 3D skills to design their own products based on existing templates. Next to that we enable users to work together with designers on our Co-Creator platform. Here designers offer template designs with a set of customization options. Users can express their wishes and the designer makes the modifications for them.
Wider adoption is mostly held back for two reasons. First it is all about price, quality, and lead time of the products. There is a world to win on these three areas. The second reason is content. What would you like to print? Shapeways is working actively on both to accelerate the adoption of 3D printing.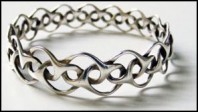 GfxS: Is the current state of design software holding back wider adoption of 3D printing?
RS: There are two challenges with regard to design software for 3D printing.
The first is that a lot of design software products are surface modelers. Surface modelers do not create manifold or solid models by default. Shapeways has invested heavily in writing software to fix these problems and enable this group of users. We think we mostly cracked this problem. Our current rejection rate is only a few percent.
The second challenge is the user interface or user experience of these software packages. Most of them have very steep learning curves and there is a definite barrier for casual users. We see some movement in this market with software like Google SketchUp, 3DTin and TinkerCAD. We still feel there are ways to go to improve the user interface.
GfxS: Has anything about your company's growth surprised you?
RS: The most surprising aspect of Shapeways is the creativity of our users. We had some typical applications in mind of how people would like to use Shapeways when we started, but we purposely build a platform for digital manufacturing. There are no restrictions to use the platform and it had led to some applications we did not imagine. For instance the Rubik's cube type puzzle community is very large at Shapeways and I did not know there was such a community. But also the adoption of Shapeways by the model train community to create custom train designs is another great example.
Walking around our production facilities and seeing the actual models people order with us is very inspiring.
GfxS: What new markets does Shapeways hope to enter?
RS: We keep on adding features and material options to Shapeways. With the addition of silver we see a move into the custom jewelry market. Recently we added food-grade ceramics so I expect us to move into the dinnerware market as well. In the end we are offering a platform and it is our community who makes us move into a particular market.
The Long Tail is an idea invented to describe the inventory of Amazon.com. I think in the end only 20% of products are offered by Amazon.com and the other 80% will be available on Shapeways. We currently offer more than 30,000 products and I expect us to reach 100,000 products at the end of the year.
What we think
As we have noted before, three trends had to come together to ignite the Maker revolution, all digital in form:
Software tools had to reach the point they were usable by average people, not professionals
3D printing had to come down in price and up in variety of available materials
Access to a Maker-esque ecosystem of ideas, services, and markets via the Internet.
While some companies in this new space are part of one or two of these trends, Shapeways has invested in all three. Its Creator software helps non-CAD people turn their designs into products; the company works closely with 3D printer manufacturers on both features and materials; and they are creating an online community of interest to both maker/seller and buyer.
The 3D printing industry has been growing for the past 25 years an an average annual growth rate of 26%. The Series A funding comes from shrewd venture capitalists with a track record of producing excellent returns for their investors. It would not be surprising to see Shapeways in the IPO class of 2014.