Images can be created and edited in both iPad and desktop environments. This app goes beyond technical illustration with tools a painter can appreciate.
Ambient Design has released a significant upgrade to ArtRage for iPad, including digital camera image referencing and the largest canvas of any painting app.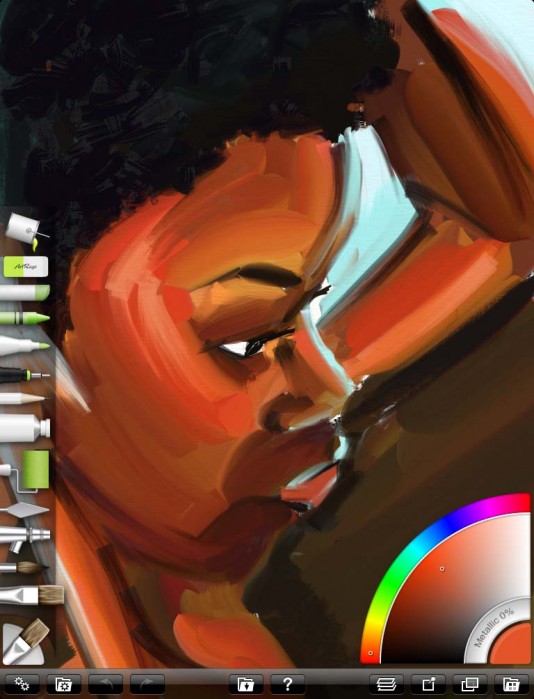 Most graphics tools for iPad we've seen are best suited for technical illustration or graphic design. ArtRage pushes beyond, with tools that digitally simulate watercolors and oils and can be smeared and blended like their physical counterparts.
Artwork created in ArtRage for iPad can be shared with the desktop versions (ArtRage Studio and Studio Pro, for Mac and Windows) via iTunes, allowing back-and-forth productivity between desktop and tablet.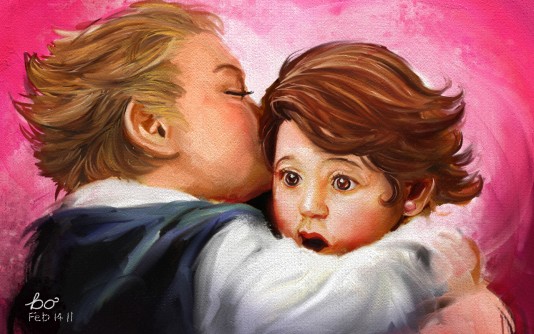 Ambient Design is a New Zealand software firm started by two veterans from MetaCreations, the makers of well-known illustration products Kai's Power Tools, Painter, and Bryce. Ambient Design software tools have received more than 10 million cumulative downloads since the company started in 2000.
ArtRage for iPad is currently selling at an introductory promotion price of $2.99, through June 26, 2011.
New ArtRage features for iPad 2:
Digital camera support for referencing and tracing images, importing images, importing to layers, and loading reference images
Largest canvas of any painting app on the market; 2048 x 2048 (4K)
Speed improvement for iPad2.
New ArtRage features for iPad 1 and 2:
Better color blending
ArtRage .ptg file format registered for easier file sharing, importing and exporting
Improved Colorpicker
Improved workflow
Easier to save incremental copies.
For more information: www.artrage.com.