Tendril studios utilizes Thinkbox Deadline and Amazon Redshift GPU rendering to revitalize its animation workflow.
By Johan Keyter
Animation and design studio Tendril recently had the opportunity to work with the creators of Starz's American Gods TV series. Tasked with creating a nearly five-minute animated sequence, the Toronto-based studio looked to use a new GPU rendering pipeline supported by Thinkbox Deadline and Amazon Redshift.
GPU rendering is becoming more and more popular within the animation industry as new parallel algorithms allow modern GPUs to outperforming traditional CPU rendering. Taking the leap, Tendril made use of Thinkbox Deadline to manage its new 36-node GPU-based render farm as well as Amazon's Redshift for data storage and analysis.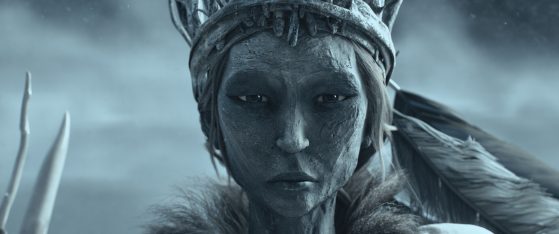 As Christopher Bahry, founder and director of Tendril comments, "The CPU is a known quantity, but the GPU is quite complex, and the hardware is changing fast. I was surprised by how well everything fell into place and can't imagine going back to our previous way of working."
The shift to GPU-based rendering means that Tendril was able to increase their render speeds greatly, ranging from between five and 50 times faster turnaround depending on project size. In addition, the studio also took advantage of usage-based licensing (UBL) for their Redshift usage, a service they could access through Thinkbox thanks to the company's acquisition by Amazon earlier this year.
"It was super obvious that UBL from Thinkbox's Marketplace was the best route for our needs over the alternative – spending thousands on node-locked licenses. We're able to use minutes how we need them, when we need them, and we're able to easily access them through Deadline," Bahry states.
The animated sequence created by the studio was featured in American Gods episode 5, and shows a group of hunter-gatherers crossing the ancient Siberian land bridge to North America around 25,000 years ago. The group is faced to make a choice between faith in their old gods or survival in this new world.
The 'Nunyunnini' clip that Tendril created for American Gods episode 5.
Johan Keyter is a freelance writer specializing in technology for media and eSports.