The annual Jon Peddie Research Siggraph Press Luncheon features an all-star line up of technologists and practitioners.
The use and size of 3D models is increasing throughout media. In addition, augmented reality and virtual reality (AR/VR) are literally adding new dimension to those applications. Different companies are taking different approaches and addressing different audiences, but in the end the goal remains the same — to open up 3D content creation to more people.
The path to 3D for all is long; some projects have fallen along the wayside. What's different now? What do we see coming in the future?  How does artificial intelligence (AI) help the creative process? How closely are the professional hardware suppliers cooperating and sharing visions with the ever more nimble software suppliers? Roadmap projects between these symbiotic players are essential to making the future happen now.
These questions and more will be the theme of the 2017 Jon Peddie Research Siggraph Press Luncheon, August 2 at 11:30am in Los Angeles. Members of the press and analyst core attending Siggraph are invited to register and attend.
Each year JPR assembles a panel of industry luminaries to tackle a subject on the cutting edge of graphics in media. This year's panelists are: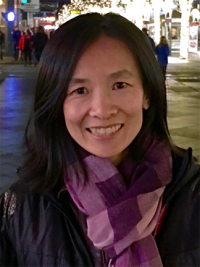 Kun Gao is co-founder and President of Boulder Graphics LLC, a Boulder, Colorado startup which generates high-end solutions in computer graphics. Her experience in software development includes engineering positions at SymSystems, Oracle, and Digital Globe. She has also worked as an independent developer on projects from a Fair Isaac (FICO) credit model to CAD surface design.  Her current focus is on bringing a conceptual 3D modeler, SuperD, to the market. It is the first such modeler which runs efficiently on mobile devices.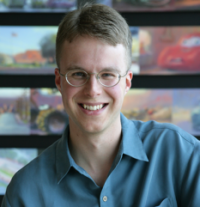 Tom Sanocki is the CEO and Founder of Limitless, Ltd.  Tom was also a Character Lead at Pixar Animation Studios for seven films where he built main characters including Kevin from Up and Mater from Cars, invented/co-invented four patents, and won a VES award for Outstanding Animated Character in an Animated Motion Picture.  Most recently, Tom was a Characters/Cinematics Lead at Bungie where he ran teams solving difficult character problems for Destiny.  Tom has a CSE degree from Princeton University.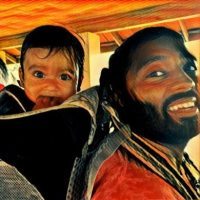 Sutha Kamal is VP Technology Strategy at Technicolor and is a venture capital investor and adviser. He is focusing on virtual reality, augmented reality, IoT, connected home, media, mobile and artificial intelligence. He also helps drive corporate strategy for Technicolor, looking for partners for the core businesses and technologies.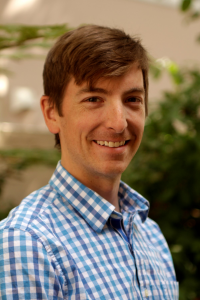 Joel Pennington drives Autodesk's AR & VR strategy. In 2014 Joel joined a team to lead research and design for democratizing AR and VR technology for architects, engineers, construction professionals, and manufacturing companies. He was hired at Autodesk Singapore in 2010 to head design for MotionBuilder and lead a multi-year collaboration with James Cameron's company, Lightstorm, to rebuild Autodesk's software for the Avatar sequels.  Prior to joining Autodesk, Joel worked on Virtual Production features for Disney and AAA game titles for Electronic Arts. He held management, art, and technical positions throughout the firm. His short film, A Cheese Without Cause, won several awards at film festivals throughout North America.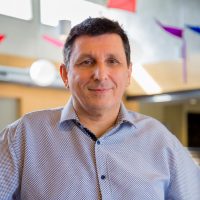 Marc Petit is currently General Manager of the Enterprise business at Epic Games', tasked with bringing their Unreal Engine game engine business into markets outside of game development. Prior to joining Epic Games in mid-2016, Marc was a partner and Entrepreneur-In-Residence at XPND Capital, a Montreal-based investment fund where he co-founded and launched Taxelco, a sustainable urban transportation company. Between 2002 and 2013, Marc ran Autodesk's Media & Entertainment business unit, steering development and marketing of the industry's leading 3D animation and VFX software products 3ds Max, Maya, MotionBuilder and Flame. Marc started his career at TDI in 1988, and joined Softimage in 1991 where he ran 3D Products and oversaw the design and development of Softimage XSI.