Sinking Euro was bad news for revenue, good news for expenses.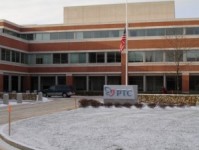 PLM vendor PTC (PMTC: Nasdaq) reports third quarter revenue rose 6.5% from 3Q11 to $311 million. In the quarter ending June 30, 2012, the company landed 34 large deals (more than $1 million) during the quarter, up from 25 such deals in the previous quarter. One of the deals was characterized as "a mega deal," with realized license revenue greater than $5 million.
License revenue (new product sales) was $83.8 million, up 7% year over year on a constant currency basis, and includes $20.3 million in recent acquisitions MKS and 4CS Solutions. Subtracting the contributions of these newcomers to the PTC portfolio, organic license revenue was down 3% year-over-year; unusually strong results in 3Q11 resulted in the down year-over-year comparison. The company said sales in the Americas "lagged other geographies" while Asia/Pacific "delivered strong results."
The Creo CAD line continues to be a drag on revenue, with results essentially flat from a year earlier. Creo 2.0 was released during the quarter; PTC expects it will take another update or two before most Pro/Engineer users make the switch to the newer design technology. Windchill PLM and related technologies, by comparison, are doing quite well; PLM revenue was up 53% year-over-year.
Service revenue in the quarter was $227.1 million, up 8% from a year earlier.
Maintenance revenue in the quarter was $152.4 million, up 7% from a year earlier, and up 11% on a constant currencies basis.
Net income in 3Q12 rose a healthy 47% from a year earlier, to $22.9 million. PTC says strong service margins and lower operating expenses contributed to the strong showing.
Revenue by region:
Americas revenue was $112.6 million, up 7%. License revenue was down 27% year-over-year but overall revenue is up due to services revenue growth and the MKS acquisition.
Europe revenue was $120.3 million in the quarter, flat compared to a year earlier but up 9% on a constant currencies basis. License revenue was down 3% compared to 3Q11, which PTC attributes to regional macroeconomic trends.
Japan revenue was $34.5 million in the quarter, up 15% from a year ago. License revenue was up 44% from 3Q11. Of the leading CAD/PLM companies we cover, only PTC breaks out Japan revenue separate from the rest of Asia/Pacific, due to the company's strong competitive presence compared to its largest competitors.
Pacific Rim revenue was $43.6 million in the quarter, up 18% (21% in constant currencies) from a year ago. PTC says it received a higher than normal number of large deals in the quarter from the region. Business in China was up 9% compared to a year ago.
Top line vs. bottom line
Currency issues were both a plus and a minus to PTC during the quarter, as the euro dropped relative to other major currencies. The company says currency fluctuations unfavorably impacted revenue by $11.2 million and favorably impacted expenses by $7.5 million, when compared to currency rates a year earlier. When PTC first gave guidance for fiscal year 2012, it assumed a Euro-to-Dollar exchange rate of $1.31. For the fourth fiscal quarter of 2012 (July-September) PTC is expecting an exchange rate of $1.21. "As a simple rule of thumb," PTC says, "a $0.10 move on the USD/EURO exchange rate will impact annualized revenue by approximately $35 million to $40 million and [earnings per share] by approximately $0.08 to $0.10."
Cash per share is $1.99, up from $1.88 three months ago. Cash per share has been rising for four straight quarters.
Eight of our custom charts follow
L. Stephen Wolfe, P.E., a contributing analyst for Jon Peddie Research, provided research for this report.