Autodesk, Luxion, and Nvidia are supporting the new AxF format in selected products.

A name synonymous with professional use of color is launching a new appearance file format for use in design and visualization software. The AxF format from Pantone (a subsidiary of X-Rite) offers a standardized way to store and share critical material appearance data. The format launches with initial support from Autodesk, Luxion, and Nvidia.
Pantone is releasing AxFA to provide standardization for storing and sharing all relevant appearance data – color, texture, gloss, refraction, translucency, special effects (sparkles) and reflection properties – across Product Lifecycle Management (PLM), Computer-Aided Design (CAD), and rendering applications. Pantone claims AxF enables "an entirely new level of consistency and accuracy" in the digital representation of physical materials across these tools.
The AxF format is offered as a vendor-neutral industry standard format for collaboration and interoperability in material appearance. Specific products already supporting AxF are Autodesk VRED, Luxion KeyShot, and Nvidia Iray.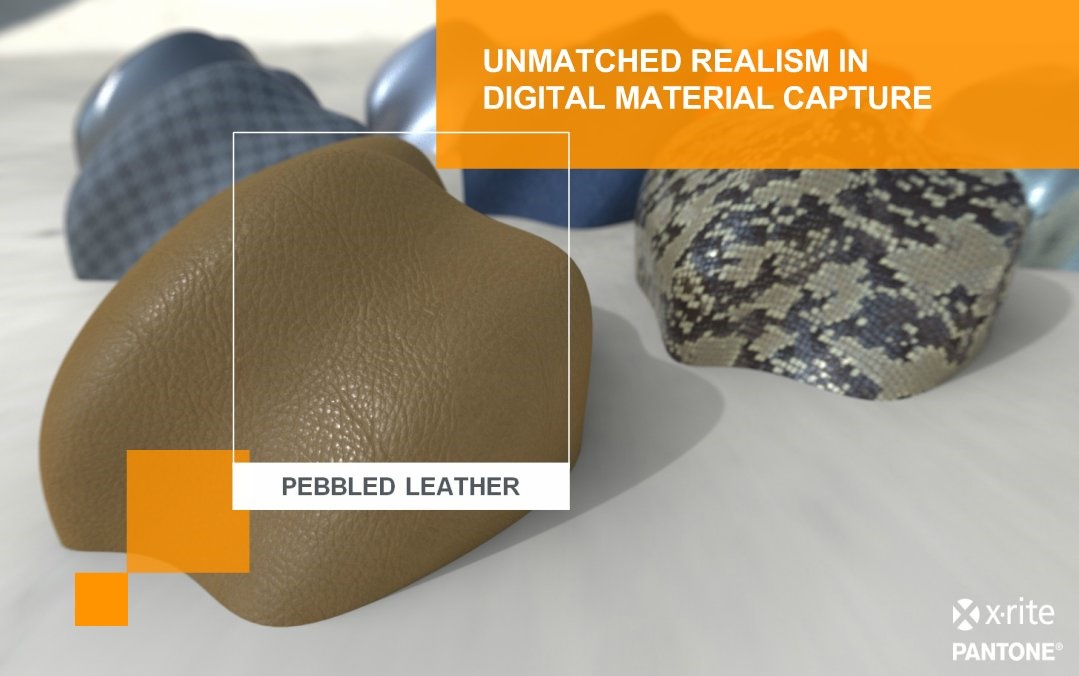 Pantone says its AxF format is scalable to handle large amounts of appearance data without performance or rendering loss. It is designed to enable full-scale digital mock-ups featuring sophisticated materials such as special-effects paints, leather, plastics, fabrics, wood, and brushed metals.
What do we think?
Appearance requires a wide variety of data types. Until now there has been a lack of standardization in the storing and sharing of color, size, texture, gloss, and the other aspects of appearance. Standardization and data portability will not only ensure consistent look and feel, but accelerate time to market by reducing approval cycles and design time.