The app takes advantage of the gyroscope and GPS in newest Apple products to capture data for a floor plan in an average of 30 seconds.
A new app from a Canadian developer automatically generates floor plans from photos taken with an iPhone or iPad.  MagicPlan from Sensopia takes advantage of the gyroscope in Apple's newest mobile products to deliver push-button results.
The app offers immediate results in the form of a floor plan in PDF, JPG, or Autodesk DXF formats, without extra measuring or drawing. The developers say it is not necessary to move furniture before taking the photos that will be used to generate the floor plan. A second version is available for generating crime scene diagrams which includes routines for documenting sequence of evidence information including GPS-generated coordinates.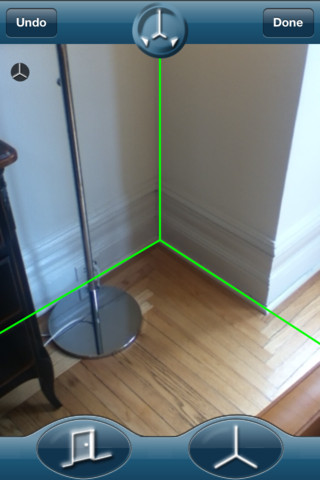 MagicPlan is free to download and use, but puts a watermark on all drawings. Users may upgrade to a commercial version to remove the watermark.
MagicPlan is based on patent-pending technology that leverages the gyroscope in Apple's most recent iPhone, iPad Touch, and iPad, which means it does not work on the original iPad or on iPhones of the "3" generation or earlier.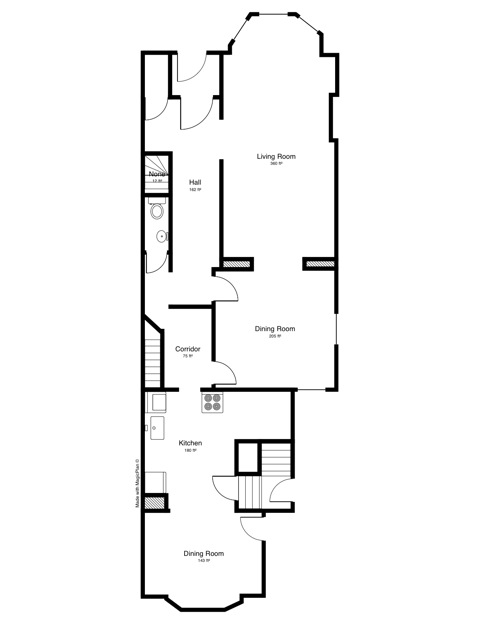 The company says users should be able to capture a room in an average of 30 seconds, after practicing on a few rooms to get familiar with the application. The video below is a short tutorial of using MagicPlan.
A short tutorial on using MagicPlan on an iPhone 4S to capture a room for a floor plan. (Source: Sensopia)
Other products are available on mobile devices to measure rooms and draw floor plans, but they require manual input and do not integrate data capture and final drawing output. Sensopia believes they are delivering the first mobile app to reduce creating floor plans to a one-step point-and-shoot solution. A few editing tools are included for editing floor plans.
Sensopia is working on adding augmented reality features to the next version; a YouTube video of the work in progress is at the bottom of this article.
Sensopia was founded by a team of entrepreneurs coming from various fields such as video gaming, artificial intelligence, and data mining. The founders' track record includes six previous companies; two are now public, two have been sold, and one is still active. Sensopia is the founders' first venture together.
In the third quarter of 2011 Autodesk acquired 10 small businesses for their innovative technologies. MagicPlan from Sensopia is just the sort of product Autodesk is looking for. It is simple to use and innovative. It takes a complicated process—often outsourced—and turns it into something one person can accomplish easily.
More screen shots from MagicPlan are below, as well as the work-in-progress video.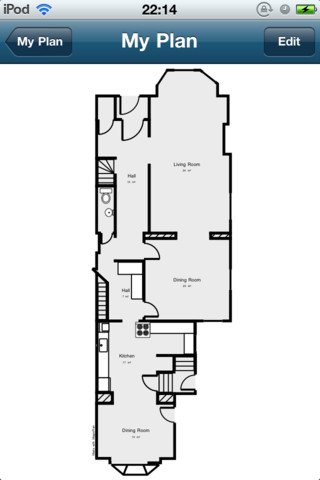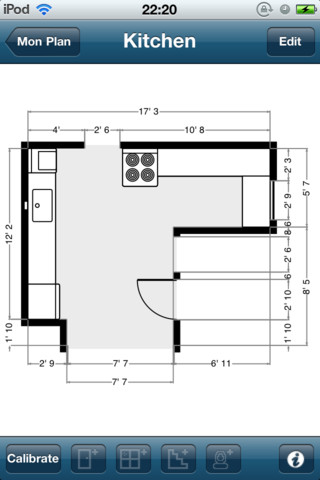 YouTube video from Sensopia of their augmented reality work in progress: