The OEM rendering company Lightworks comes to the COFES conference with new software technology, and new partnerships to talk about.
Lightworks has been building its Artisan rendering software to take advantage of multiple processors. The software is designed to be integrated into host products, and Lightworks has a wide, and growing list of customers. The latest features in Artisan include fast "snapshot" renders that can be created inline with the design process.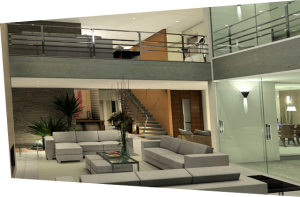 Lightworks will show off the capabilities of Artisan in conjunction with Caustic Graphics,  providers of hardware accelerated ray tracing technology. The two companies are sharing a suite at COFES and they're sharing ideas about expanding in to new markets.
What do we think?
Lightworks has been working with Caustic for a couple of years now, but the relationship gets even more interesting since Caustic has recently been acquired by Imagination Technology. Imagination is best known as an IP provider for the mobile industry. Imagination is enthusiastically supporting Caustic's business on the PC front, but as the interest in tablets and mobile devices grows, new ideas about how to take advantage of these new platforms are bubbling up.
Imagination's graphics technology for ARM processors are used in the leading tablets including the Apple iPad, the Samsung Galaxy, and the RIM Playbook. In addition Imagination is being used in an impressive array of mobile phones by virtue of its relationships with Apple, Samsung, TI, Motorola, HP (for the PalmPre), Nokia, Sony Ericsson, and others.
But, we're getting ahead of ourselves. The emphasis at the moment is still on the PC and Lightworks' rendering technology is integrated into a wide range of CAD products. The company has announced recent deals with Arc+, IMSI for its Renditioner Pro product for SketchUp and also the newest TurboCAD Pro, and Graebert, which incorporates Lightworks rendering into its Ares technology.