Building another node in an expanding Internet of Things platform.
PTC has announced a definitive agreement to acquire Kepware, a software development company that provides communications connectivity for industrial automation. PTC will pay approximately $100 million, plus up to an additional $18 million based on achievement of certain strategic initiatives and financial results.
PTC says the acquisition will enhance its Internet of Things (IoT) technology portfolio, specifically by accelerating the company's entry into the factory setting and Industrial IoT (IIoT).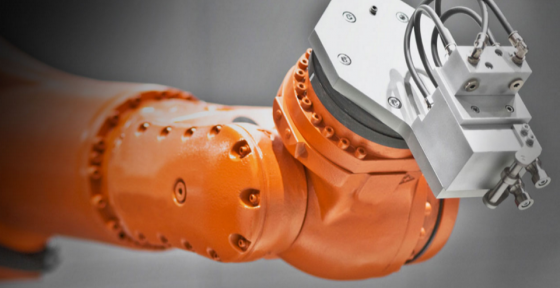 Based in Portland, Maine, Kepware serves customers in more than 120 countries in such industries as manufacturing, oil and gas, building automation, and power and utilities. The company's flagship product, KEPServerEX, connects devices and control systems, providing users with a single source of industrial data.
PTC says KEPServerEX will become a strategic component of the PTC ThingWorx IoT technology platform. Once the products are integrated, the aggregation of machine data will be automated inside ThingWorx, available to be analyzed using ThingWorx machine learning technology. Such an integration allows manufacturers to become pro-active users of data to improve operational performance.
Over the past 12 months, privately-held Kepware generated approximately $20 million in revenue. PTC says it will draw on its credit facility to finance this transaction and expects Kepware to be neutral to its FY'16 non-GAAP EPS. The transaction is expected to close in early 2016. PTC says it will maintain the Kepware partner ecosystem and to continue developing and enhancing the Kepware technology, once acquired.
What do we think?
Kepware is not a start-up, but a mature software company (founded 1995) with deep relationships with a wide array of manufacturers. Unlike some acquisitions, where the idea is to snag hot talent or a brilliant idea before somebody else does, this is more of a mature partnering of two companies who have an existing market to serve.
The biggest opportunities for IoT software vendors like PTC is in factory automation; the company's recent strategic alliance with GE is all about industrial automation. Clearly, the acquisition of Kepware is intended to complement the GE alliance. Manufacturers already using Kepware technology will gain access to ThingWorx IoT technology platform, which is selling like hotcakes on a cold morning right now. Existing PTC customers have a fast track to including industrial automation to their smart factory initiatives.
Kepware CEO Tony Paine discusses the IoT and industrial automation in a video created before the acquisition.