2D games are popular on mobile, so Ikinema is providing start-up game makers the tools to ease their way into a growing market. 
Ikinema is building a business democratizing mo-cap from several angles—traditional mo-cap and also tools for game development and low-cost web-based mo-cap. The company's technology incorporates the effects of physics and gravity in its calculations for more realism. The technology was developed by Dr. Alexandre Pechev at the University of Surrey to better control the motion of vehicles in space. Ikinema was spun out as a technology transfer in 2010. The company first went to the Game Developer Conference  in 2010, and since then it has formed valuable alliances with U.K. VFX firm Framestore, 20th Century Fox, Escape Studios, and Vicon.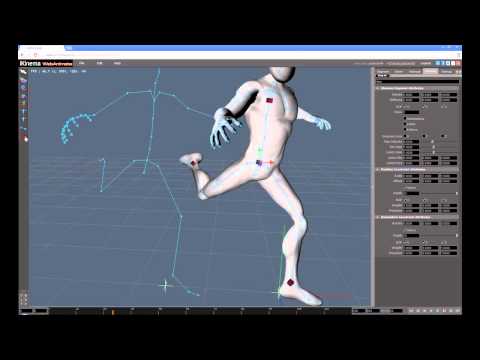 The company's latest product is a web animation tool, and it has taken advantage of OpenGL in the cloud and WebGL in browsers to offer low-cost animation to small companies and even for free. The company is offering its 3D animation tools for 2D characters to create fast animation for a variety of applications including web animation and games to animate a 2D image, import the image, draw bones, create a solver for posing and animation, or retarget existing 2D or 3D animation to the new model. The company claims the animation can be created in minutes. Ikinema offers free access to its Web Animate tools and promises low-cost results.
Our take
Tools are migrating from the 3D world to 2D to accommodate the newfound enthusiasm for 2D games on mobile. The game development business is growing, thanks to the development of tools like Ikinema with a very low barrier to entry and a promise to enable companies to scale up with success.