Research continues to merge reality and data into one blended image.
By Jon Peddie
In 1992, Boeing researcher Tom Caudell coined the term "augmented reality" to describe a digital display used by aircraft electricians that blended virtual graphics onto a physical reality. Although more detailed, the computer science world's definition of augmented reality (AR) is essentially the same: "AR is the interaction of superimposed graphics, audio, and other sense enhancements over a real-world environment that's displayed in real time." Or as I like to say, AR lets you see things that aren't there.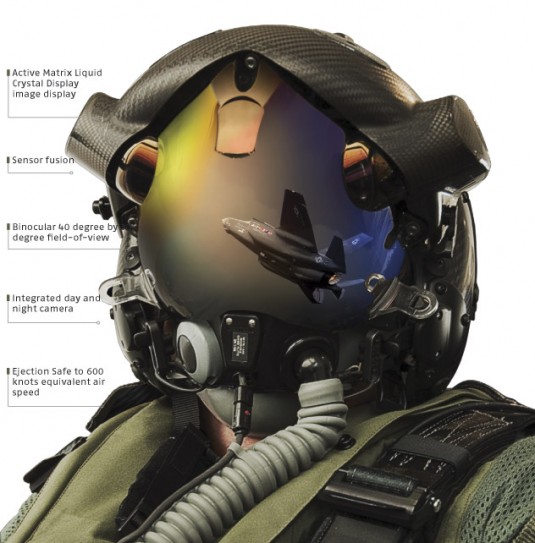 AR is not a category like a tablet or a chip; it's an application and an experience, as is VR. You can't go out and buy an AR any more than you can go out and buy an electronics.
AR will be (or maybe already is) available to you on your mobile phone, tablet, and via wearables like glasses. The question is, will it catch on? It seems so obviously a great idea, and so potentially helpful, you have to wonder why it wouldn't catch on.
Because there is a catch—AR is hard to do correctly. Sure, you can have impressive demos, like the pop-up characters in Britteham and Haberlin's fantastic graphic novel Anomaly, or see how a watch might look on your arm. However, the real promise of AR is being able to see things that aren't there that you need to see to be safe, or to support you in your travels. The catch to such applications is the database, the registration of reference points in your field of view, stabilization of the camera, head-tracking in multiple axis, high bandwidth for real-time updates as you move or make queries, and low-power, low-weight, high-resolution screens.
But will people wear AR appliances even if they have all the above qualities? One of the complaints about S3D is having to wear the glasses. People who wear S3D glasses complain about eyestrain, nausea, and not being able to perceive the promised depth effect (bunch of damn whiners, if you ask me). So will those people (the whiners) complain about AR glasses too?—I can't see the things that aren't there, I'm getting nausea, they strain my eyeballs, or worse yet—I see demons!!! (LSD-AR).
Multiple solutions
This is truly a wide-open opportunity. As noted above, AR is not new. But good old Moore's Law is making it practical. As a result we'll see an amazing blending of art and style in terms of the design of the glasses, and in terms of the implementations that will blend VR, AR, and S3D.
There will be outdoor AR glasses, indoor AR glasses, medical AR glasses, military headsets, design (i.e., CAD) AR glasses, gaming glasses, prosthetic AR devices, and subsidiary AR devices like smart phones and tablets that can do, but are not dedicated to, AR. And of course, there will be overlap in all the categories and capabilities. Some of the specific vertical application AR devices will be amazing in capability and cost. Consider the Joint Strike Fighter F35 Lightning II jet-fighter's AR/VR headset.
AR glasses look at a scene and match computer-generated images on top of it. But what if there isn't a scene? CastAR has come up with a clever idea: instead of projecting an image into your eye like Google Glass and other AR glasses, what if you project from your eye to a common surface? Two ex-Valve employees, Jeri Ellsworth and Rick Johnson, while at Valve, developed a set of glasses, licensed from Valve, with head tracking that projects a 3D image on a surface (tabletop, wall, etc.). Each projector independently refreshes at 120 hertz and has a very high fill factor (i.e., no screen door effect).
CastAR has a whole ensemble of accessories such as a wand, RFID figures, and various reflective surfaces, which is worthy of a separate story treatment. They are also raising money through KickStarter and are at $580K as of this writing. (Their original goal was $400K).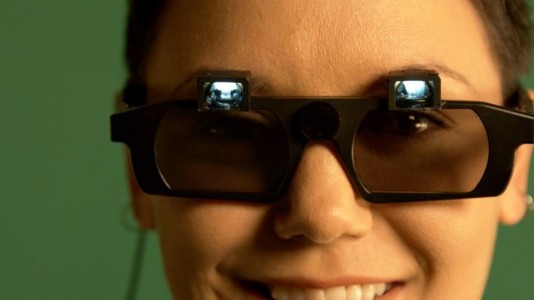 One of the comments made by people who have tried the CastAR system is that it creates the holodeck. That's ironic and fascinating to think about; in addition to the Holodeck, Gene Roddenberry also created the Visor. Will we wear AR glasses, or some like device? The "wearables" market has been projected (by Juniper Research) to be worth $10 billion by 2018, which will be a combination of smart watches, AR glasses, and health monitoring devices.