The award caps a banner year in which Siemens PLM became the leading supplier of design software in automotive.
General Motors has named Siemens PLM Software as Supplier of the Year Award for 2011. The software vendor was honored at a ceremony March 13th at the Detroit Institute of Arts. GM cited the important role that Siemens PLM Software has played in the automaker's efforts "to design, build and sell the world's best vehicles."
This is the fourth time Siemens PLM has won this award, which rates suppliers in a variety of categories including quality, service, technology, and price. In addition to being the design and product management software of choice at GM, Siemens PLM says its technology is now used by more than 90% of the world's top 15 automotive OEMs and nearly 90% of the top 25 Tier One auto suppliers. This use accounts for the development of more than 80% of all the vehicles produced worldwide by all 47 of the world's top OEMs ranked by the International Organization of Motor Vehicle Manufacturers (OICA). Siemens made headlines in late 2010 and 2011 as it won key accounts in automotive previously held by rival Dassault Systèmes.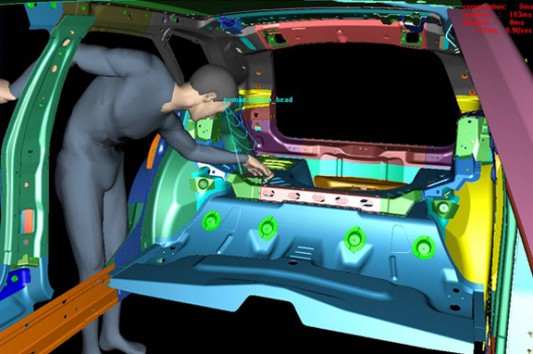 "Siemens PLM Software's partnership, and dedication to consistently perform above expectations, contributed to both our companies' success," said GM executive Timothy Cox. "The entire GM team appreciates the efforts of the Siemens PLM Software team and wants to recognize the entire organization for its performance."
"After working so closely with the incredible team at GM to thoroughly understand their requirements and deliver the solutions they need to build some of the world's best cars and trucks, it is particularly gratifying to be named a 2011 General Motors Supplier of the Year," said Chuck Grindstaff, CEO and president, Siemens PLM Software. "We know that understanding our customers and the industries they serve has helped us formulate a unique and practical vision for PLM that has contributed to the unmatched growth and momentum we are experiencing in the global automotive industry. So we want to thank General Motors for this award and for their partnership. We are truly honored to have been selected from such a prestigious list of IT suppliers, and we look forward to continuing to contribute to the remarkable resurgence and excitement of the new GM."
General Motors uses the complete set of Siemens PLM products and services to automate their product lifecycle processes, including NX  for computer-aided design, manufacturing and engineering analysis; Teamcenter for digital lifecycle management; and Tecnomatix  for digital manufacturing automation and simulation.