CATIA CEO discusses changes in the industry and how his company is responding.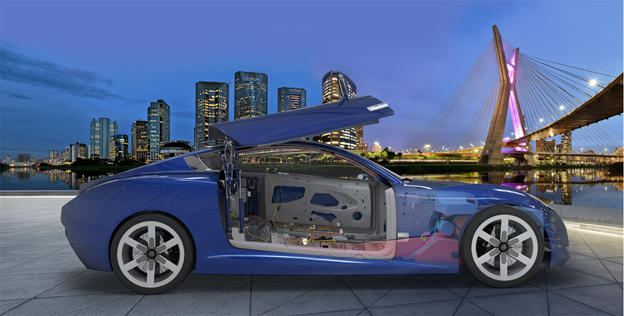 The CAD/CAM/CAE industry is constantly in a state of flux. Recently JPR caught up with Dassault Systèmes' Olivier Sappin, CEO of CATIA, to check in on the company amid this ever-changing landscape. Sappin joined Dassault Systèmes in 1995 as part of the CATIA team, focusing on the automotive sector. In 2011, he was appointed as VP of the company's Transportation & Mobility industry, and in 2019, he assumed his current role.
Dassault Systèmes was founded in 1981, and since that time, the French software company has witnessed plenty of growth, change, upheaval, and evolution when it comes to 3D design, engineering, manufacturing, simulation, and more.
During the first two decades, the company had focused on 3D design, first introducing CATIA and then acquiring SolidWorks—both of which are still used by many today for CAD/CAM/CAE applications, 3D modeling, and PLM. At the start of the century, they began expanding into new market segments with new brands, many resulting from various acquisitions. More would follow, and in the early 2010s, Dassault Systèmes launched the 3DExperience platform.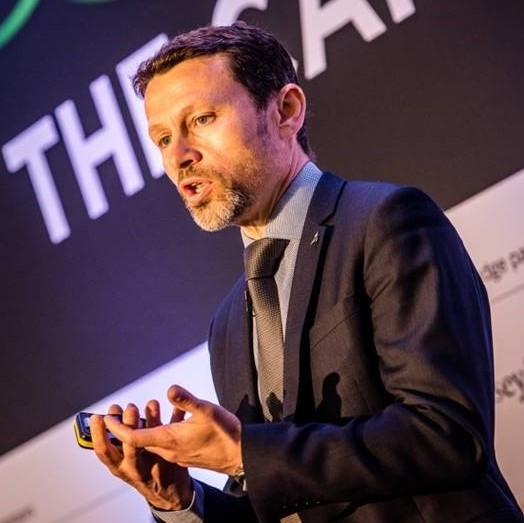 Today, the 3DExperience platform is Dassault Systèmes' core offering that is situated at the heart of Dassault Systèmes, its customers, and its ecosystem. It enables customers to connect the dots within and outside their company—from strategic visions, to design, engineering, manufacturing, sales and marketing, all the way through customer ownership. The 3DExperience platform is structured into four quadrants, encompassing the company's 12 brands, with solutions comprising 3D modeling applications, simulation applications, social and collaborative applications, and information intelligence applications.
Over the years, the scope of the product engineer has expanded significantly, "and while it remains our primary responsibility to deliver products that meet technical requirements, engineers have been asked to take a much more holistic view of how the user will experience the product," Sappin says. "That means much greater alignment with the product development and marketing teams within an organization, and fewer organizational silos to deliver an experience that customers expect."
That focus on user experience—and by necessity, the requisite collaboration—will only increase in coming years. And as companies are able to collect and analyze feedback directly from their users via connected devices, product teams will be expected to bring new iterations of products to market faster. Rather than focus on full overhauls, the companies that can steadily bring slightly improved products to market the fastest will be most successful, Sappin believes, because they understand and meet their customers' needs before the competition can catch up.
 Sustainability and the cloud
Dassault Systèmes has a long reach across a number of industries, and all of them face unique challenges to varying degrees. However, one challenge seems to be universal at this point—sustainability—which affects all businesses, even Dassault Systèmes itself. Sappin believes that the use of digital twins and other solutions can assist companies in achieving their sustainability goals.
Regarding digital twins, the innovators of today and tomorrow need to think in terms of "universes" and organic systems that create, produce, and deliver an experience in a circular economy, according to Sappin. "We strongly believe that virtual universes will be key enablers for our customers and the world to imagine, design, and test the radically new products, materials, and manufacturing processes of tomorrow's sustainable economy at the fastest possible speed," he says.
One of the keys to unlocking the experience economy is through advanced modeling and simulation technologies to develop virtual twins. "These technologies are absolutely essential to delivering fresh iterations of products to market more quickly and succeeding in the experience economy," Sappin explains. "By designing products and understanding how they will interact with users and the world they inhabit via fully virtual environments, businesses can bring products to market with fewer physical prototypes."
Internally, Dassault Systèmes has committed to reducing its own carbon footprint and operating in a more sustainable manner.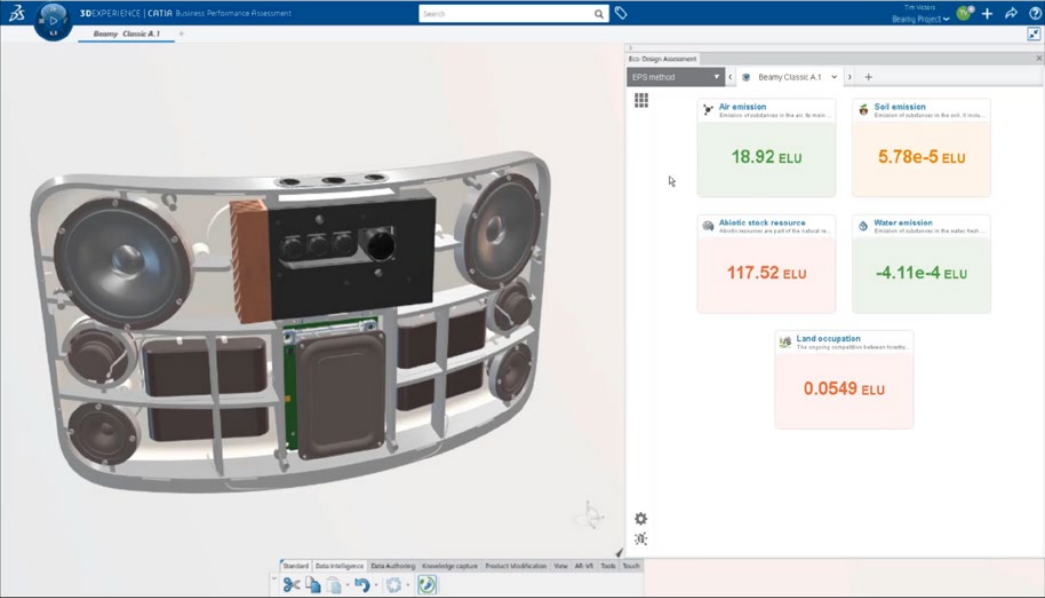 One aspect that has had tremendous impact across the industries is the cloud. The ability to access data remotely has only become more underscored by the unexpected shift to remote work environments. "As we've evolved from data storage, to applications, to now having complete business operating systems like the 3DExperience platform on the cloud, the collaborative benefits of a 'single source of truth' that can be accessed by all teams from anywhere in the world are absolutely a game changer for businesses of all sizes," notes Sappin.
It is Sappin's belief that the cloud has played an outsized role in the success of start-ups in industries that have been notoriously difficult to break into, such as transportation and mobility, as well as aerospace and defense. Between the up-front IT investments required to operate design suites and the highly complex regularly requirements, new companies have been challenged when building a car or an aircraft until very recently, he says.
Now, thanks to integrated cloud-based platforms, Sappin is seeing start-ups getting equal technological footing to the established leaders and enabling full traceability for all parts, from design, to manufacture, to assembly. Five to 10 years ago, it just wasn't possible for start-ups to be so well equipped to compete. Today, however, Dassault Systèmes is seeing companies like Boom Supersonic, Joby Aviation, and Canoo now offering innovative products alongside automotive and aviation industry giants.
Something else that also will have a big impact on companies, if not already, is the metaverse. Dassault Systèmes has been preparing for its arrival for some time now—and the 3DExperience platform will be front and center, offering a collaborative space for working in 3D to model and simulate the real world through virtual universes. "What is particularly exciting today, though, is how these concepts are scaling to include consumer experiences, democratized technologies, and mass communication media," says Sappin.
Indeed, a lot of change has occurred in the years since Sappin first joined Dassault Systèmes, within the industry as well as within the company itself. Demands have become more complex and the solutions more sophisticated. Today, we are reaching into the cloud and preparing for the metaverse—terms that were nebulous at best years ago but are key today.