PTC's LiveWorx conference pulls out all the stops as the company builds an infrastructure of companies, people, and things.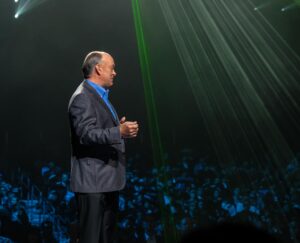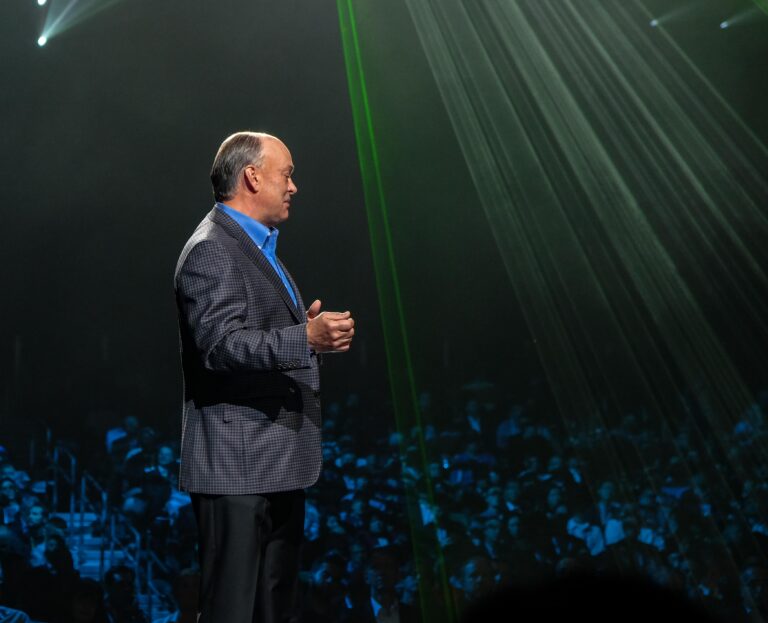 PTC has put its chips on IoT and the depth of its commitment was evident at the company's user conference, LiveWorx held in Boston. The show has grown. In a question and answer session, Jim Heppelmann told press and analysts he reckoned the show drew between 5,000-6,000 attendees compared to last year's attendance of around 1000. PTC's continuing transformation has not been a strictly linear affair as the company has added on services, Vuforia for AR, and Kepware to connect with industrial control systems. The big defining move, though obviously, was the acquisition of ThingWorx in 2013. By any measure, it was a bold move pushing the company's design software Creo into the background, even though Creo along with Windchill is still paying the company's rent at 92% of revenue. The company even changed the name of its annual conference from PTC Live to LiveWorx.
Investors, as a rule, have been liking the transition of the professional software industry to subscription. The company's recurring revenues are at 71%. Bookings for Creo are up as much as 15% and revenues are stable; the company announced several significant IoT partners including Vodafone for Smart Cities, 3D Systems for Smart 3D printers, etc. On stage, Heppelmann showed off a sample application built for a factory workflow using Bosch Rexroth's Cytropak, an industrial hydraulic power pack.
The PTC's stage show was an extravaganza featuring "Laser Man" and dancing robots. The goal, said Heppelmann, was to provide a new picture of PTC; he described the company as a high tech leader with a revamped executive team including Craig Hayman as COO and Kathleen Mitford as PTC's new Executive Vice President of Product and Marketing strategy. Executive Mike Campbell, who formerly led the Creo team, is now leading ThingWorx development.
At LiveWorx, PTC unveiled ThinkWorx 8 with tighter interconnectedness to Creo. And the company also talked more about their app strategy for ThingWorx. Heppelmann described a community of Citizen Developers who will build, share, and sell apps for devices. Apps are tools customized for businesses and industries to enable people to connect things with their internal systems for monitoring, maintenance, etc.  But, to kick things off, the company unveiled three new ThingWorx Apps to join the company's ThingWorx Navigate, introduced last year. Navigate connects relevant PLM and ALM documents to a thing. The new lineup of apps are for the manufacturing industry reflecting the company's early success for ThingWorx in manufacturing.
Manufacturing is a natural segment for IoT because increasingly they're already connected and PTC's Kepware provides access to machine control systems.
The new ThingWorx manufacturing apps are:
Control Advisor to give control engineers the ability to connect and remotely gather data for any PLC (programmable logic controller). As a result, technicians are better able to recognize and prepare for potential problems and avoid unplanned downtime.
Asset Advisor to provide visibility into the health and status of factory assets. Mike Campbell described the key feature of Asset Advisor as an anomaly advisor. By monitoring the device, the system understands what's normal activity and can then spot irregularities that might point to a problem.
Production Advisor collects disparate sources of operational and business data including availability, performance, quality, and Overall Equipment Effectiveness (OEE).
For more information:
PTC Announces New ThingWorx Manufacturing Apps 
PTC Expands Its Industrial IoT Technology Offering with the Launch of ThingWorx 8 
3D Systems Chooses ThingWorx Platform from PTC to Enable Smart, Connected 3D Printers