Design and Manufactured become inextricably linked as a new round of consolidation combine manufacturing and design companies.
We've been talking about the disaggregation of markets with the blithe assumption no one would really know what the hell we're talking about so we'd have a little bit of leeway to figure it out. But GE's acquisition of two European 3D printing companies—SLM Solutions and Arcam AB—force us to think about the future a little more concretely.
One of the new frontiers for 3D printing is print for repairs, especially as industries such as aeronautics and automotive incorporate composites into their designs and metal fabrication becomes more sophisticated. In February, Siemens announced the investment of €21.4 million in a new additive manufacture factory in Sweden and in August the company announced the acquisition of UK-based Materials Solutions to add expertise in the development of materials for 3D manufacture.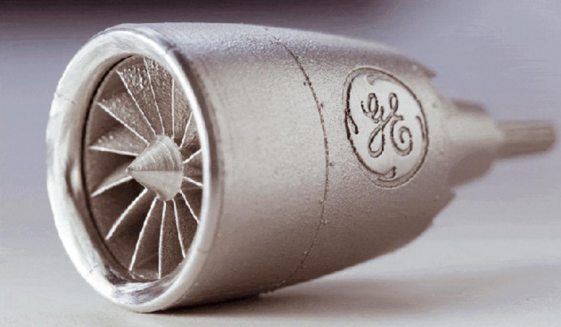 GE is not about to relinquish territory on the 3D printing front to Siemens. In fact, GE CEO Jeff Immelt has talked about the potential for new manufacture methods to realign the economic balance between the east and west in manufacture, with the ability to bring manufacture closer to the consumers of goods. At Intel's IDF conference this summer, Immelt stressed his company's future depends on software development as much as manufacture because the industries will be inextricable in the future.
Like Siemens, GE has it's own 3D printing manufacturing facilities for design and print-to-repair. Last year the company spent $32 million to build a factory in Pennsylvania. The company has just gotten a whole lot more committed with the September 2016 announcement of a $1.4 billion investment to acquire additive manufacture companies Arcam and SLM Solutions.
Arcam AB, based based in Mölndal, Sweden, invented the electron beam melting machine for metal-based additive manufacture. It produces its own metal powders and has customers in aerospace and healthcare. The company reported $68 million in revenues in 2015.
SLM Solutions based in Lübeck, Germany, also produces metal-based additive manufacturing machines and has customers in aerospace, energy, healthcare, and automotive industries. The company reported $74 million in revenue for 2015.
The acquisition complements the work GE has been doing in material science and additive manufacture, investing more than $1.5 billion since 2010. As a result the company has built services applications for additive manufacture throughout the company. Its choice of metals printing companies is not so surprising either, with the revelation that the company holds 346 patents in powder metals.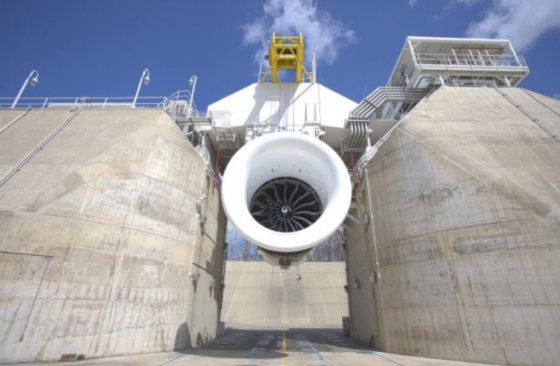 Teams from both companies will report to David Joyce, President and CEO of GE Aviation. He will lead the integration of the companies into GE, develop GE's new business in additive manufacturing equipment and services, and push additive manufacture throughout GE. GE says it expects to grow its new business in additive manufacture to $1 billion by 2020. In addition, the company says they expect to see $3-5 billion in savings within GE over the next ten years as a result of the acquisition. Joyce says the technology developed by the two companies is complementary and he pledges to extend the line of additive manufacturing equipment and products. GE's additive manufacturing operations will be located in Europe.
As an interesting footnote to the GE deal, Concept Lasers of Germany has said their sales have grown 88% year over year and the company has let it be known they are in play. Bloomberg Technology has reported the closely held company is in talks with a potential buyer with a price tag in the range of €600 million. The more cynical watchers would be forgiven for suspecting Concept was stirring the pot in the hopes of a stimulating deal, which seems all the more likely with GE's announced acquisition of competitors Arkem and SLM Solutions. All three companies make metal printers.
Meanwhile, Siemens PLM executives were asked if they too were shopping for 3D printing companies like GE. Siemens PLM CEO Chuck Grindstaff said, pointedly, that the company had made a decision not to compete with its customers or partners… so, no. Or at least not right now, Grindstaff also emphasized that Siemens PLM has also been working with several additive manufacturing companies with expertise in different materials and methods including EOS, HP, Arcam and others. The greater Siemens is positioning itself to be able to offer print for repair services, used additive manufacturing in its own projects, and explore the potential for print to repair.
Increasingly, we'll be seeing companies move from building and selling products to selling the services those products do with the option of maintaining them, servicing them, and replacing them on a subscription basis. As a matter of fact, that is the business model for jet engines today. Rolls Royce, Pratt and Witney, and GE don't sell their engines, they sell "power by the hour."