The complete line, now available in English, includes separate products for BIM/AEC, Landscape, and Entertainment design. Other languages to come.
BIM software developer Vectorworks, Inc. has released the English-language versions of its 2017 product line, which includes Vectorworks Architect (AEC/BIM), Landmark (landscape design), Spotlight (entertainment design), Designer (all specialty tools) and Fundamentals (based 3D CAD). Ten additional language releases are planned for the next few months.
With more than 100-plus updates, some of the key features from the Vectorworks 2017 software line include:
Structural Objects allows architects to model and explore complex structures, better control the graphic representation of structural elements, and gain greater automation for efficient time management. Key components include Polyline modes for creating curved structural members, interactive editing capabilities in 3D views, enhanced 2D top/plan representations of structural objects and manipulation of a network of structural elements. The feature is new in this edition.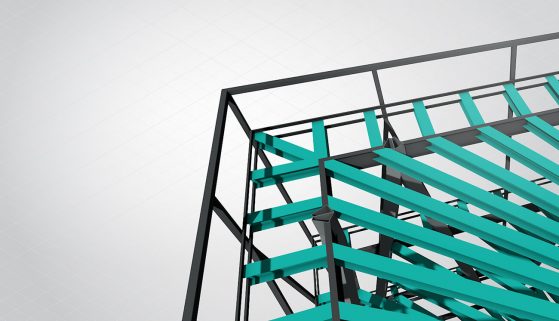 Door and window object styles have been updated. Uses can more quickly modify style, data, and geometry of doors and windows. Vectorworks says these improvements simplify BIM workflows and management of sweeping model changes.
Resource Manager enables designers to create, find, edit and apply desired resources to their projects. This new feature also offers direct browsing of resources from multiple content locations. It also includes all Vectorworks Service Select libraries for subscription users.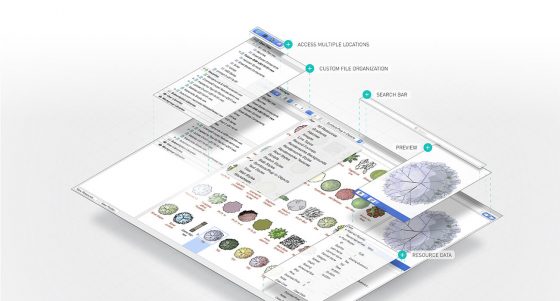 Web View and Virtual Reality features make it easier to share designs with clients and collaborators via the web or VR headsets. The feature generates a link that allows anyone, anywhere, to view and experience models in 3D on any device without any additional hardware.
Vectorworks Graphics Module has been reengineered to enable smoother navigation and multi-threaded drawing for complex scenes.
New irrigation tools streamline the process of planning and designing irrigation systems in landscape development. The module includes calculations and considerations related to both its physical features and resource availability. Designers can create zones of similar watering needs with the new Hydrozone tool and then use built-in worksheets to analyze for water efficiency.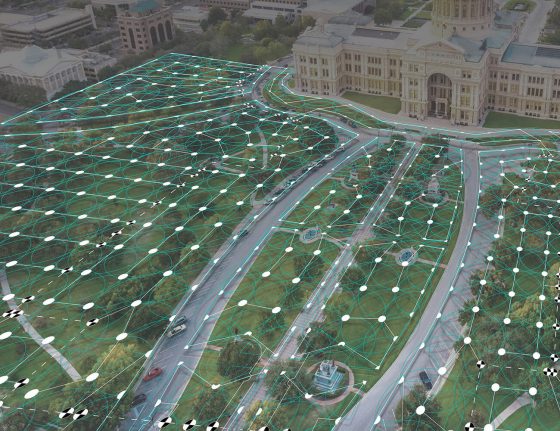 Slab Drainage tool allows designers to create sloped slabs and flat roofs featuring tapered components. This feature is designed to help inform design decisions, document all essential data and allow for easy change management across a given BIM design.
Vectorworks says more than 70% of this version's updates and features started with direct designer feedback.
A complete list of new features is availalbe at vectorworks.net/2017.