Researchers from Autodesk and Dartmouth College create software to design freeform wind instruments.
A team of researchers has created Printone, a design software tool for creating 3D printed simple freeform wind musical instruments. Printone provides feedback as the user works in the interaction of shape and sound.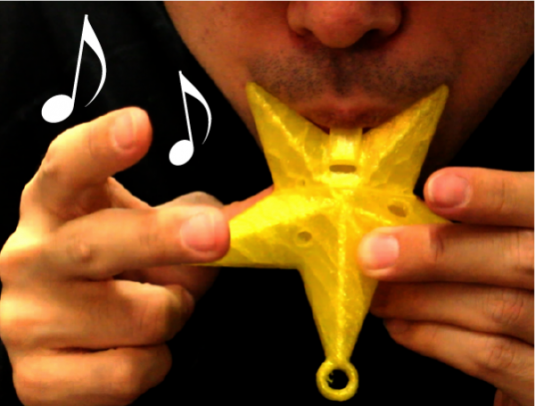 Created by a team from Autodesk Research and Dartmouth College, Printone solves an historically tricky feat; designing for both sound and shape at the same time. Printone uses frequency prediction methods to guide transforming a simple shape into a simple musical instrument. Currently Printone can be used to design small toy-like, ocarina-style objects capable of playing several basic notes.
"Sound simulation of a three dimensional wind musical instrument is known to be computationally expensive," writes the research team in an abstract for a paper submitted to Siggraph Asia. "To overcome this problem, we present a novel fast resonance frequency prediction method based on the boundary element method."
The results are shown in the video below, showing how Printone was used to create simple "print-wind instruments," as the researchers call the new musical toys.
Authors of the paper introducing Printone are Nobuyuki Umetani, Athina Panotopoulou, Ryan Schmidt, and Emily Whiting.