Autodesk to streamline online consumer CAD portfolio.
Autodesk has informed users of its various free online 3D design tools that early in 2017 it will consolidate the product line. Many existing applications including the 123D series of design and 3D printing tools will cease to exist as stand-alone products; the features from these apps will be blended into three remaining products: Tinkercad, Fusion 360, and ReMake.
"We recognize the portfolio has become complex. We are making some changes to simplify our Autodesk portfolio and workflows for people everywhere who love to make things," said Autodesk's Sarah O'Rourke, a senior product manager for youth, in a post at the Autodesk 123D Blog.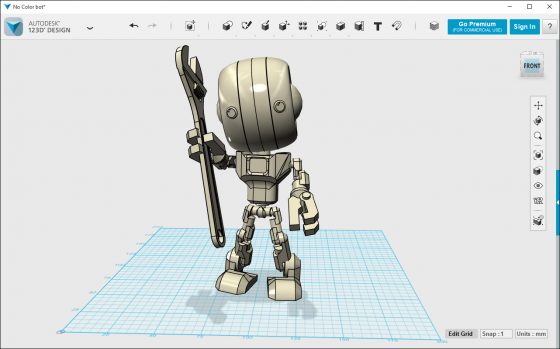 After the behind-the-scenes consolidation is complete, Autodesk will shut down the 123Dapp.com website and turning off connected mobile apps to new downloads. Users with models created in 123D will be provided ways to use them with the remaining products. Tinkercad is for consumer-class ("Maker") 3D design; Fusion 360 and ReMake are targeted at professionals, although limited free use is available.
"Rest assured that we remain committed to providing free tools to hobbyists, kids, hackers, and makers around the world," said Sarah O'Rourke. "We value you, your models, and are going to do this consolidation in the right way."
What do we think?
What free giveth, free taketh away. Autodesk values the word-of-mouth reputation it gains from having free design products for the broader community, and will no doubt do right by its thousands of existing users — or at least what it sees as being the right thing to do. Funny thing about that: users often don't agree with software companies on what that right thing is.