PTC won the big PLM contract EADS let out a couple of years ago, but Dassault
Systèmes
strikes back with a deal for simulation and analysis tools.

It takes a lot of villages to build an airplane and EADS has built the Phenix PLM Harmonization Center to make sure all the villages involved in designing and building its airplanes interact productively. Phenix, which stands for PLM Harmonization Enhanced Integration and Excell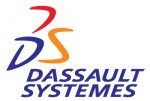 ence), was born over three years ago and officially rolled out last January. The program standardizes enterprise PLM processes, tools, methods, and data models throughout the EADS business units including Airbus, Eurocopter, and EADS Astrium including the galaxy of suppliers, partners, and subcontractors involved in the company's giant projects.
Dassault Systèmes announced that it has come out on the other side of an EADS Phenix review with an agreement for added use of its simulation tools. EADS will expand its use of simulation including Simulia, Isight Fiper, and Abaqus applications for simulation in Airbus and Astrium. EADS believes that by expanding its use of simulation it can push innovation and speed up new concepts validation.
The announcement represents an expansion of EADS use of Dassault V6 tools. Jean-Yves Mondon, the head of the Phenix program says, "It is our decision to continue to improve the cooperation with Dassault Systèmes in order to increase our PLM capabilities."
Of course, EADS cooperates with lots of companies and that's what Phenix is all about. The company has designated PTC's Windchill as the Enterprise PLM backbone for use with PHENIXCHANGE and it supports configuration management, data management and lifecycle management. Dassault's Catia CAD program, Enovia PDM, and Delmia digital manufacturing software form the design core. Dassault's simulation tools are used in EADS simulation backbone.