Vires makes simulation software that will aid in developing the Hexagon "autonomous X vision."
For years, Hexagon has been acquiring companies in a variety of 3D-related technologies for engineering disciplines of process and power plant design, civil engineering, and related geographic data applications, including 3D scanning. More recently, the company has been buying companies in manufacturing, including MSC Software, the oldest player in simulation and analysis for manufacturing.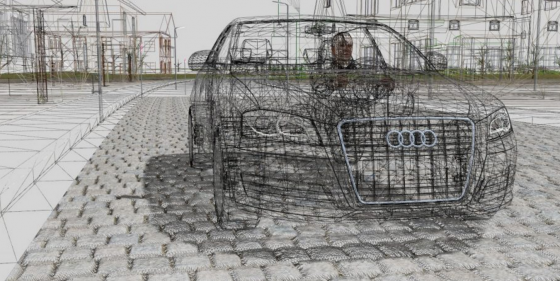 It has not been obvious to the casual observer what the new interest in manufacturing technology means to Hexagon, but that changed with the recent announcement of Hexagon's acquisition of Vires, a German-based provider of simulation software for development, testing, and validation of driver-assisted and fully autonomous driving technology.
Hexagon CEO Ola Rollen calls the Vires purchase a key step in pursuing what he calls the "autonomous X vision — to deliver a software-driven, intelligent ecosystem that leverages our expertise in 3D mapping and other essential sensor technologies to make safe, autonomous vehicles a reality."
This gives a new market to many of the technologies Hexagon has acquired over the years. Most of the buzz about self-driving vehicles focuses on the automobile. Hexagon is going to use its technology to deal with the roads and highways side of autonomous driving as well as the engineering inside the vehicle.
Vires is a small team of programmers with a few products, but Hexagon says they have a global customer list. The company's core product, Vires Virtual Test Drive (VTD), is designed as an open platform for automotive simulator technology.
Vires has already been fully consolidated into Hexagon. The company says the acquisition will have no significant immediate impact on earnings.