Sticks close to previous forecasts for the year.
PTC reported revenues for the quarter ending March 28, 2020, and were optimistic, if guarded. The company's revenues for PTC second fiscal quarter of 2020 were up 24% at $360 million compared to $356 million. Income was $7 million. PTC plans to be spending money developing its IoT/AR.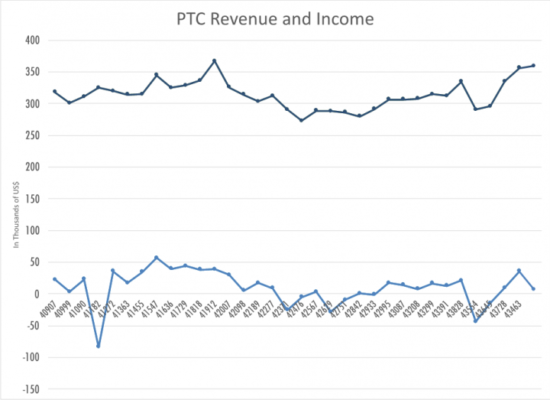 In spite of a slowdown in new license revenue during the latter part of the quarter, PTC is maintaining steady growth in its ARR. The company reported an 11% growth in ARR for its second quarter.
The transition to subscription has prevented any mass defection by customers as the Coronavirus pandemic makes itself felt worldwide. PTC CEO Jim Heppelmann says the company is performing according to expectations in terms of revenues, ARR growth, and stock price. Heppelmann says PTC made several strategic moves to provide hedges for PTC, which "are proving to be particularly fortuitous in the current crisis environment." Those strategic moves include moving to subscription, expansion into AR and IoT, and building a SaaS platform for the future through the OnShape acquisition. He says the company is in good shape to weather the crisis and in a good position to start growing when the crisis passes.
As PTC said with the acquisition of Onshape last November, it plans to build a SaaS platform around OnShape. They're calling the platform Atlas and it will be a multipurpose SaaS platform. Actually, PTC is continuing the path of expanding OnShape's capabilities by bolting on modules.
The company is planning a debut for its SaaS platform at this Summer's PTCLive conference, which has gone virtual. One of the first capabilities to be added will be generative design from the company's acquisition of Frustum. In PTC's financial call, Heppelmann said the first Atlas products will arrive in 2020.
"Think that Atlas will carry the PTC SaaS world on its shoulders," said Heppelmann. "We're making great progress to extend Atlas more broadly across the PTC portfolio and we're deep into the work required to have it carry the Frustum generative design capabilities and the Vuforia AR suite."
"The bottom line is that I really liked the Onshape acquisition back in November, but I like it even more now," said Heppelmann.
As an aside, PTC says they've seen very good growth for Windchill, which Heppelmann attributes to the fact that Windchill is a cloud-native app that has proven itself as people have to work from home. This has to be very encouraging for PTC's ambitions for Atlas.
PTC is introducing a new product segment around AR and IoT called Spatial Computing. The first product from PTC is the Vuforia Spatial Toolbox. A graphical interface for creating programs for IoT using AR.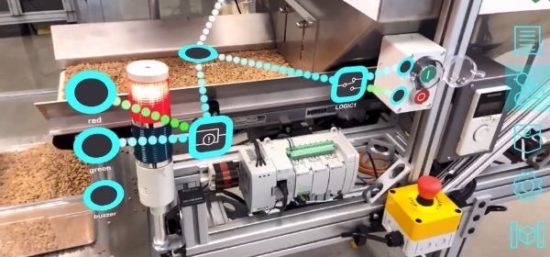 The idea for Spatial Computing is that the tools can be used to build bridges between the virtual world and the digital world. Code embedded in an AR application can be linked to machines via the Vuforia Edge Server.
Also, during the second quarter of 2020, PTC released Creo 7, which is still PTC's major product and this version furthers the alliance with Ansys for live simulation. Heppelmann told investors the Creo 7 release lays the groundwork for the release of added simulation capabilities coming in the fall including multi-body design and improvements for additive manufacture.
Creo 7 is still paying the rent, but PTC is betting big on IoT/AR and the new SaaS platform.
What do we think?
When companies transition to subscription licensing, analysts lose one of their prime indicators: loss. Annual Recurring Revenues tend to hide churn, and barring some monstrous disaster for a company…or the world, decline is gradual as companies may let their subscriptions run out they usually can't cancel outright. PTC isn't going to help analysts calculate when the company will hit danger points as contracts expire, but because PTC announced its transition to subscription all but complete in the summer of 2018, we think the next quarter might be one to watch for a guide to the future. And indeed, during the financial call, CFO Kristian Talvitie and Heppelmann both said they expect to see new booking growth to be down substantially in Q3 and Q4. However, for their annual revenue forecast, PTC is sticking close to its range, putting revenues for 2020 at around $1.2 billion.
Companies that have converted to subscription models by 2019, must really be breathing a sigh of relief as the pandemic and recession up end hopes for the year. It's not good, but the situation would be much worse without the steady, guaranteed revenue for the year, thanks to subscriptions.