New partnership expands the market of remote video editing options.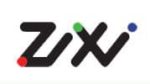 Zixi, based in Waltham, Massachusetts, offers a cloud-based video distribution platform, or, as they call it, a software-defined video platform (SDVP). The company is partnering with Vimond IO, which provides an online collaborative environment for video editing.

Vimond IO enables fast video editing and output for broadcasting, sports, news, and media organizations. The cloud-based platform enables Vimond's customers to work from anywhere. The platform supports near realtime frame-accurate event highlights and allows the addition of branding using graphics elements such as animated lower thirds, logos/bugs or text overlays and publish to social media or to customers' asset management system. Vimond IO uses AWS to enable remote computing.

Zixi's role is to provide low-latency, content-aware, and network adaptive live ingest with adaptive error correction. Zixi enables customers to overcome connectivity challenges. This deal enables Zixi's customers who use the company's distribution workflows to send live content to the Vimond IO AWS S3 via Zixi Broadcaster. Zixi streams can be sent to Vimond IO using the live broadcast encoders from the Zixi-enabled network.
To see more, the two companies plan to demonstrate their workflow on Wednesday, May 27th at 11 AM EST/4 PM UK as part of the Zixi-Enabled Network partner webinar series. To register, see Zixi and Vimond for Cloud-Based Editing & Live Delivery.