Entering into public beta this year, xDesign is being considered as a bridge from Solidworks to 3DExperience. 
Solidworks CEO Gian Paolo Bassi used the term Industrial Renaissance to build on the universal themes of Industrie/Industry 4.0, or the next Industrial Revolution, etc. and he cited the McKinsey paper "Manufacturing's Next Act"  to describe the revolution happening in how products are designed, prototyped, made and connected. His point is that as these changes are happening, it's important that human expressiveness and creativeness is not lost in the process. Rather it is enhanced.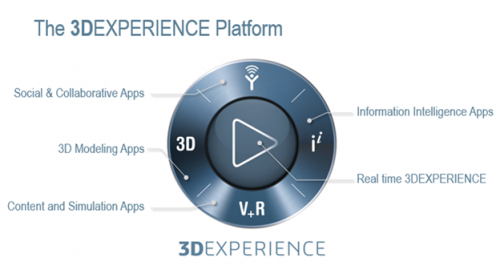 One of the most anticipated updates at Solidworks world is the ongoing development of xDesign, an alternative but complementary CAD program in the Solidworks family. It is cloud based and built on Dassault's 3DExperience platform. Dassault has been telling customers that there will come a day when all Dassault customers will be united on a common platform, and that platform will be 3DExperience. That said, Dassault has had its own challenges moving customers from its V5 platform to V6, the underlying platform for 3DExperience, which was introduced in 2009. It's a process, customers using Dassault's high-end tools can't afford to break their systems and so they wait until Dassault comes to them, with transitional tools, formats, translators, etc.
Solidworks users aren't quite sure why they want 3DExperience, and the carrots Dassault has waggled in front of their noses haven't had a big effect. In previous years, customers have been offered productivity tools including Conceptual Designer and Industrial Designer, both based on 3DExperience and cloud. Users have been interested, but they've balked at add-on subscription pricing. Solidworks xDesign has been introduced as the most enticing carrot yet. It is cloud based and it has a great deal of intelligence built in. At Solidworks World 2018, Bassi called these tools like Conceptual Designer, Industrial Designer, and xDesign bridges to 3DExperience. It's up to the company to make customers want to cross those bridges.
At Solidworks World 2018, Bassi said xDesign, introduced in 2016, is making its way to a public beta this year. It's been a long introductory period for the product, which has seemed imminent for years. There have been promises of a beta before, but Bassi has also said Solidworks intends to get it right, with xDesign.
The message of xDesign, a new cloud-based CAD program, is that it is a "gateway drug" for designers. It's easy to learn and offers a short time to productivity. At SWW, Solidworks user group leader Ed Gebo was introduced as a typical Solidworks user who has picked up xDesign. Gabor said he was able to become productive in less than half a day. As an experienced Solidwork user that doesn't seem like such a surprise, but Gebo said he found much to like in xDesign and also he welcomes cross over of innovation between Solidworks and xDesign.
xDesign can speed up the design processor by offering suggestions for design via shadow guides. Users can sketch an idea of what they can to accomplish with end points and the software can suggest a design. In addition, Topology Optimization can offer ways to reduce the mass of a part and retain manufacturability.
3DExperience is built on Dassault's Geometry engine, CGN, which drives Dassault's high-end products such as Catia, Enovia, Simula, etc. Solidworks is built on the Parasolids engine, which is the same engine Siemens uses for its tools.
To wander off a bit, back in ancient history geometry engines were built by independent companies and so it was necessarily a problem if competing products were built on the same engines. In fact, it was often promoted as an advantage in terms of compatibility. But middleware of any kind is a rough business and so Siemens bought Parasolids to protect its investment. Dassault bought ACIS, which Autodesk had used. Now, Dassault would like to move all its users to 3DExperience for two reasons. Dassault sees the cloud as the future, data is not stored in files but lives in a database that is always up to date and maintained in the cloud, and compatibility between products would be a much easier proposition. Also, like the other major CAD/PLM companies Dassault is committed to a platform concept, which gives the company a strong horizontal base for development, but also the flexibility to grow with the changing demands of a technological society.
It's the way of the world. Uber is a platform—a transportation company that is expanding to a delivery service, limousine, services, etc. Amazon is a delivery service, delivering goods, services, and pixels a la AWS. Dassault is a design to build and market company.
In spite of Dassault's broad ambitions, Solidworks' Bassi has made a solemn promise not to force their users into any one model: subscription vs. perpetual licensing; cloud-based vs. desktop, or fundamentally changing SolidWorks so that it is no longer compatible with earlier versions. It has worked. Solidworks marketing has been using its promise to customers as a marketing club against competitor Autodesk and it seems to have borne fruit. Autodesk has fragmented their engineering product users with Inventor and Fusion. However, it seems likely Dassault must be wishing they could get their customers to adopt the 3DExperience tools just a teensy bit faster.
Dassault might be becoming antsy for a faster transition as OnShape gains strength in the market. Onshape has been steadily growing its user base and claims to have paying subscribers in the thousands, and the company is getting a full complement of subscription-based pay-as-you-go add-ons. Given its shared DNA, OnShape can be a bigger threat to Solidworks than Autodesk.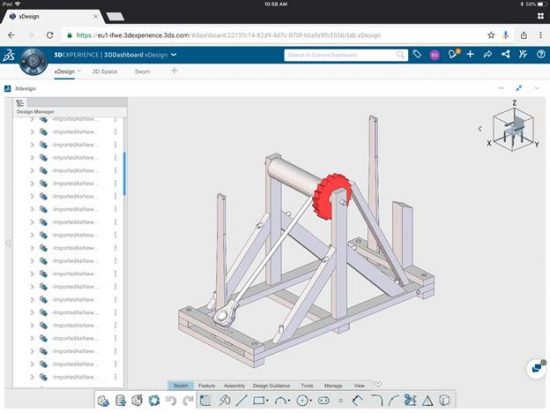 XDesign's cloud-based functionality enables work to be done on any platform including Macs, tablets, low-cost PCs, as long as it's on a browser that supports WebGL. Collaboration is an inherent advantage for cloud-based tools. Also, XDrive has been introduced as a companion tool to xDesign. A little like DropBox, xDrive works within Solidworks, and provides a cloud-based repository for information that can be accessed by team members across products.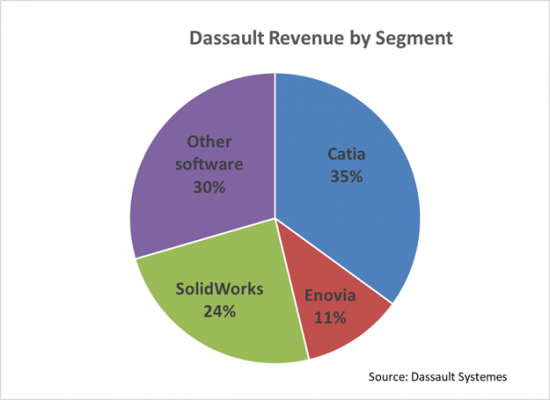 Solidworks VP Kishore Boyalakuntla says xDesign and Solidworks will have excellent file exchange capabilities. Why not? Solidworks and Dassault has been building the highway to 3DExperience for years, now. Solidworks is a very valuable contributor to Dassault's revenue.
Dassault hosts its own servers for its cloud-based products, which, the company says, ensures security.
A beta version of xDesign is on the way later this year. There's no word about price. If xDesign is as easy to use and powerful as Dassault says it is, it might function as a bridge for new users to come to the Solidworks family as well as a bridge from Solidworks to 3DExperience. Solidworks is not promising a fully-functional replacement for Solidworks right out of the chute Solidworks is a mature product with years of updates from user input, but it is a clean start and that has its advantages just as it does for competitors like Onshape and Fusion.
What do we think?
Solidworks revenue is a valuable contributor to Dassault's bottom line but even more important, according to our estimates, there are four times the number of Solidworks end users compared with Dassaults flagship product Catia, and the SolidWorks base is growing faster than Catia. If Dassault is successful in melding its users into 3DX, it gains a much larger TAM for all its products including simulation.