The Xcelerator portfolio expands further into the cloud and attracts SMB.
At Siemens' recent Media and Analyst Conference held in Detroit in early April, President and CEO, Digital Industries Software Tony Hemmelgarn said their rollout of Xcelerator as a Service is gaining momentum and broadening its reach. Siemens' Xcelerator is the company's brand for its portfolio of products, tools, and services that can be combined by customers to create customized processes. The advantage that Siemens has been building over the years is the breadth of their tools, and with Xcelerator as a Service (XaaS), they're making it easier for customers to add on modularized capabilities.
Key to the company's pitch is that they are committed to open technology to allow customers to build their in-house technology in the way they want because the systems that are being built are almost certainly going to have to work across different product lines from different companies.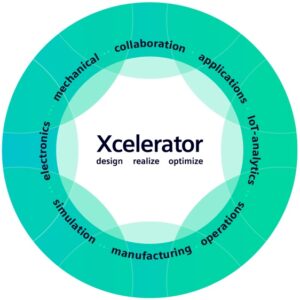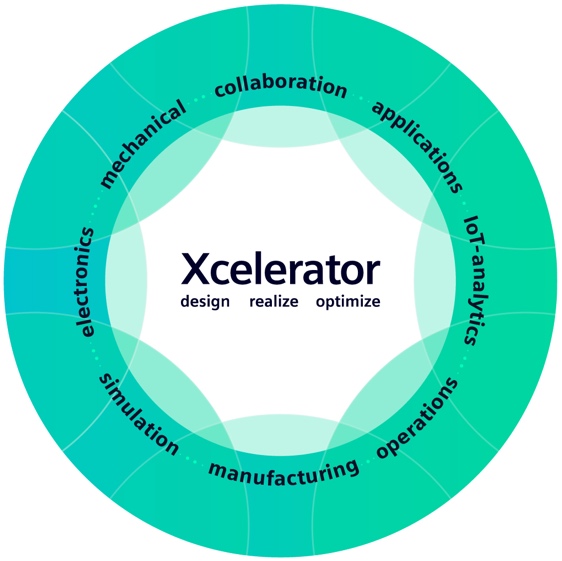 Siemens' low-code Mendix is a key tool in the Xcelerator portfolio. It provides the glue that enables customers to build their own systems using the tools they have and the tools they acquire.
Last year, the company said they're taking the Xcelerator portfolio to the cloud starting with the cloud option for the company's Teamcenter PLM called Teamcenter X. Siemens plans to enable hybrid services that may be accessed in the cloud, on premise, or in a combination that suits the situation. This year, at the company's conference in Detroit, Siemens announced the cloud option for their flagship CAD product NX, or NX X.
Hemmelgarn chalked up several significant landmarks on their way to the XaaS transformation, including bookings of $200 million for annual recurring cloud revenue by the end of the first quarter of 2022. That equates to 6% of total ARR, says Hemmelgarn. The XaaS vision is helping the company make inroads into SMB, thanks to the accessibility of SaaS tools compared to the more complex installation of networked workstation tools.
In all cases, said Hemmelgarn, companies are building systems specific to their business. Applications, he pointed out, need to be smaller and more modular. Companies and, ultimately, customers want products that are customized for them.
Among the wins highlighted at the conference were Lockheed Martin, which has signed up for the Xcelerator portfolio with a multiyear contract to reduce turnaround times in order to meet DoD requirements. Also, Hyundai and Kia have signed on with Siemens to revamp their systems and digitize their processes. They've signed on for Teamcenter, NX, and the Xcelerator portfolio.
Among Siemens' SMB wins is the charming Nemo's Garden, a company spawned by founder Sergio Gamberini's passion for diving and pesto. Gamberini's company Ocean Reef Group designs and builds diving equipment. On a trip to the Italian Riviera, Gamberini was wonderstruck by the idea of growing basil underwater using underwater biospheres. The biospheres could be filled with a nutrient-rich dirt floor where plants could thrive in a protected environment with a steady dose of sunlight and controlled climate. Growing plants in this way could spawn new opportunities in regions where the land-based environments are too challenging for traditional agriculture.
The goal of this year's conference was to show analysts and press the practical differences that open up with XaaS. "Last year we announced our transition to a SaaS-led business and introduced Xcelerator as a Service. Customers are responding enthusiastically—ready to embrace the cloud to accelerate their digital transformations," said Hemmelgarn. "Siemens is transforming our business, so we can help our customers transform their industries, by making our portfolio easier to access, more open, and integrated."
Attendees at the conference were also bused over to the Lift facilities to see the community work a coalition of companies and organizations, including Siemens Digital Industries, the Department of Defense, and the Michigan Economic Development Corp. (MEDC), assembled to train workers and companies for Industry 4.0 and digital twins. Companies can rent space to test-run new processes. Detroit schools can bring students to learn modern factory processes and get job training.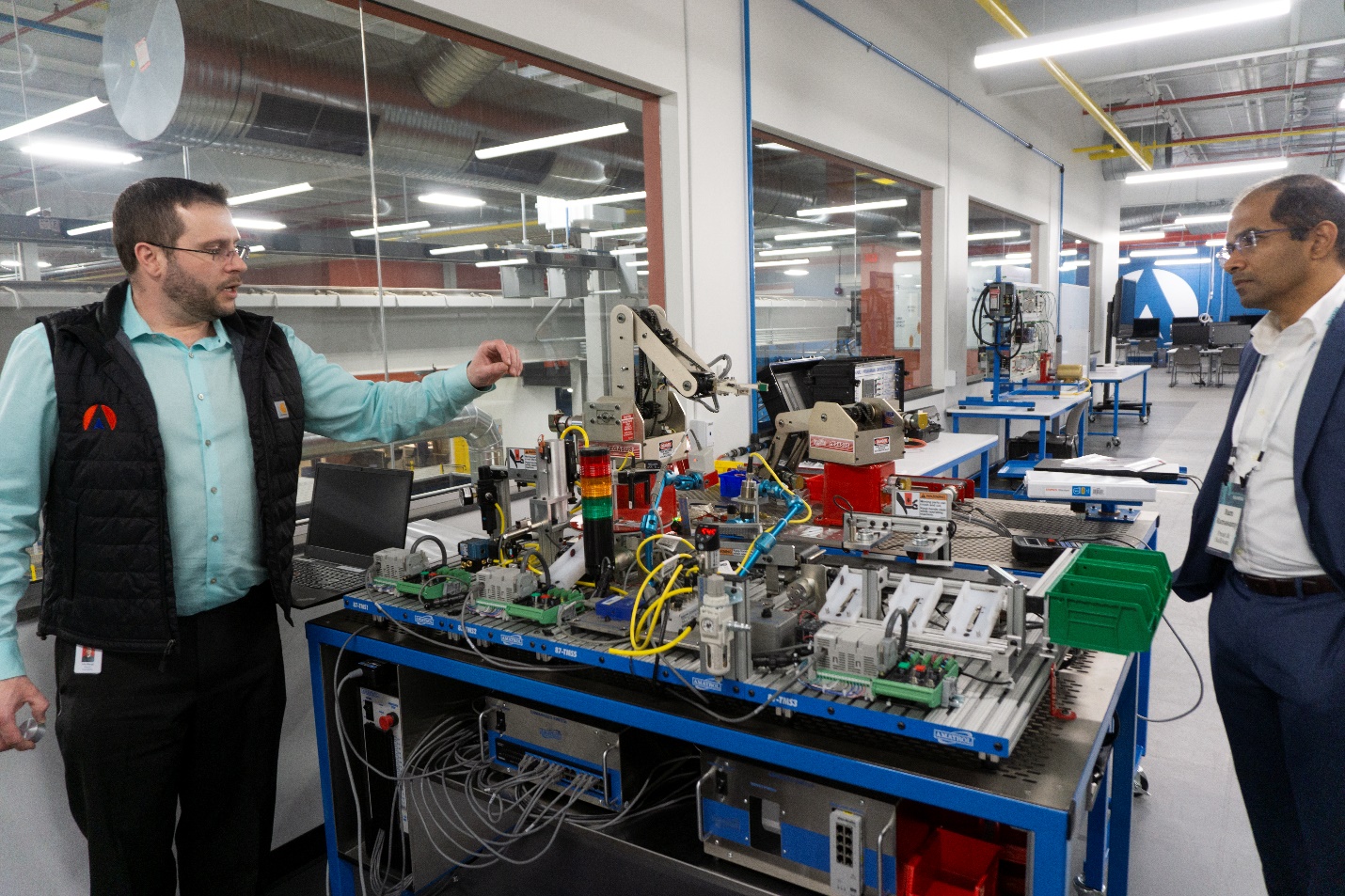 For more details, readers might be interested in Siemens' Realize Live conference, which is coming up in May. Registration is now open for the event, which will be live and virtual.
What do we think?
The companies involved in the huge transition that Industry 4.0 represents are faced with a real challenge. They need to communicate the benefits of transitioning to digital workflows and at the same time make the process seem exciting, or at least not existentially dangerous for companies trying to figure out how to actually go about "going digital" and "building digital twins." The risk is especially stark for small and midsize businesses struggling with broken supply chains and broken communities.
The goal is simple enough: Everyone involved in design, testing, building, manufacture, and maintenance through the life cycle of products should be able to see what's going on and understand it, and be able to shift and change as necessary. That's what Siemens and its competitors/collaborators Dassault, PTC, Autodesk, and Bentley Systems are all trying to sell to their customers. This after two generations of PLM has helped companies build better processes but maybe not "transformed" them.