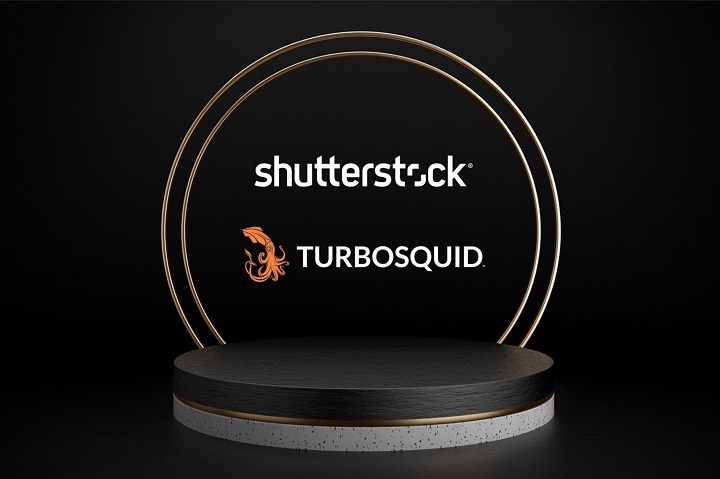 Shutterstock has announced the acquisition of TurboSquid for $75 million cash, and in a single stroke becomes the "world's largest 3D marketplace." This deal is a boon for Shutterstock. Turbosquid claims 1.9 million customers. In addition, Turbosquid's content creators will have a larger pool of customers by joining Shutterstock.
Shutterstock has expansion on its mind. Last November, Shutterstock acquired Amper Music, an AI-driven tool to create original music by playing with individual audio samples recorded by musicians on thousands of unique instruments. Upon acquisition, Shutterstock said the addition of Amper strengthened its capabilities in artificial intelligence as well as giving it a new product line. So now Shutterstock has photographs, vector graphics, video, music, and image templates for social media.
The company asserts that the market for 3D models is growing, which is obviously true given the growing use cases for 3D content, which includes game developers, entertainment content creation, architects, engineers, marketing, education, scientific research, retail, defense, and more. The interest in the nascent AR and VR markets are drivers for 3D within all these market segments.
Turbosquid was founded in 2000 and began as a 3D model supplier to customers in professional industries, content creation, marketing, and more.  The company has grown into one of the largest providers of 3D models in the world. They have more than one million models for sale. The company also sells 2D models derived from 3D models.
Also, very valuable, we reckon, is Turbosquid's content creation and management tool, Kraken. The cloud-based Kraken system is available as a product for managing 3D model assets for other companies and Turbosquid has been using and perfecting Kraken in house. It enables customers to support, sort, verify, and organize hundreds of thousands of 3D models and also automate processes.
Stan Pavlovsky, Shutterstock's CEO says, "The growth of 3D, AR and VR content and the potential to engage consumers with this disruptive technology is at an all-time high, and TurboSquid's industry-leading platform allows us to make the distribution of 3D accessible to Shutterstock's community of creators and marketers across video, gaming, e-commerce, and beyond."
The deal was managed by CapM Advisors on the Shutterstock side, and Raymond James acted as financial advisor to TurboSquid.
As we said at the outset. This is a good deal for Shutterstock. What we probably should have also said is that Shutterstock needed 3D content to stay competitive. Adobe has become a very powerful provider of stock content. It has added 3D content and also materials with the purchase of Substance and it has the content creation tools to go with the content. The company is building a big self-feeding ecosystem.
Now, Shutterstock has models, images, vector graphics, video, and music. It is in a much better position to challenge Adobe on a number of fronts. The company says it has over a million contributors and has more than 350 million images and more than 200 million video clips available.
The company is based in New York City with offices around the world. The company owns Bigstock, a value-oriented stock media offering; Shutterstock Studios for custom content development,  Offset, high-end images; PremiumBeat, for royalty-free music content; and Shutterstock Editorial, which offers images and video for editorial use.
The deal is expected to close in early February, subject to the customary closing conditions.
What do we think?
Turbosquid started out building models for clients. We used to talk to them frequently about the 3D market and the tools used. Their evolution was instructive as they went from building models for customers to selling stock models and working with outside artists. The challenge, we were told, was to get high-quality usable models. For small companies, it can be a matter of spending so much time to create high-quality models that will sell that it's almost impossible to charge enough to make back the cost of making them. Especially when they're making thousands of models on spec. They knew they needed to get bigger fast and bring in creatives to help them create models and diversify the stock.
That's exactly what they've done.