Shōgun 1.2 offers SDI video support, custom prop and skeleton solving, and an improved Shōgun Post workflow.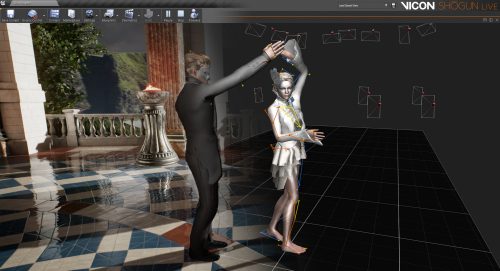 At FMX 2018 in Stuttgart, Germany, Vicon has released latest update to Shōgun, its motion capture software for film, broadcast, and games. The company claims that Shōgun 1.2 will enable motion capture data to be used to animate a game or film rig in realtime.
Shōgun was launched at FMX 2017. It has Shōgun Live and Shōgun Post toolsets that help in calibrating Vicon's optical motion capture systems. Shōgun has been used by Framestore in Blade Runner 2049 film. The game developers like Electronic Arts, Ubisoft, and Activision have also used Shōgun.
Recently at GDC 2018, Vicon unveiled Shōgun 1.2 and let its users experience the software through Vicon Experience (VEX), a VR multiplayer escape room, to showcase the possibilities of location-based VR.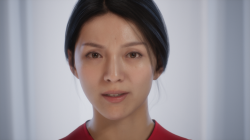 At GDC 2018, Epic Games partnered with CubicMotion, 3Lateral, Tencent, and Vicon to debut Siren, a realtime digital human. To create the interactive demo, actress Alexa Lee wore a head-mounted camera rig and a full body motion capture suit. Using Vicon's new Shōgun 1.2 software, her body and finger movements were captured on one screen while the data was streamed into Unreal Engine using Vicon's Live Link plugin. Alexa's performance was re-targeted onto digital character of Chinese actress Bingjie Jiang.
Shōgun 1.2 offers 11 new features and improvements including SDI video support, custom prop and skeleton solving, and an improved Shōgun Post workflow intended to help users deliver unparalleled skeletal data in shorter time duration.
With Shōgun 1.2, SDI video support enables motion capture teams to add and record up to two HD SDI video camera devices for easy overlays of 3D footage.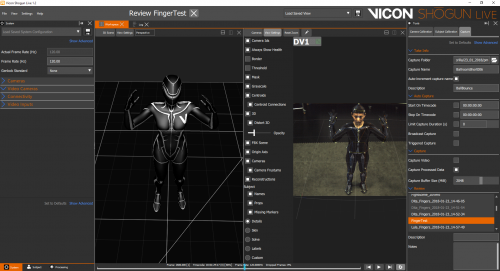 Other features include the ability to create custom skeletons from meshes within Shōgun Post. Newly created custom rigs, complete with mesh and textures, can be loaded into Shōgun Live and applied to the capture pipeline, allowing game and film rigs to be driven directly using Vicon's robust full-body solver.
Shōgun Live now supports prop creation with mesh and gives users the ability to modify the position and orientation, which ensures that elements like virtual cameras line up exactly. The Post workflow also now allows artists to validate skeleton solves in Maya and MotionBuilder, through seamless exporting of undistorted video and camera positions via FBX.
Vicon is also hosting demos of Epic Games' "Siren" project and Vicon Experience during the show. Both are open to all show attendees.