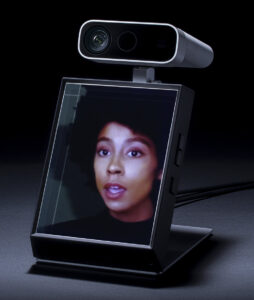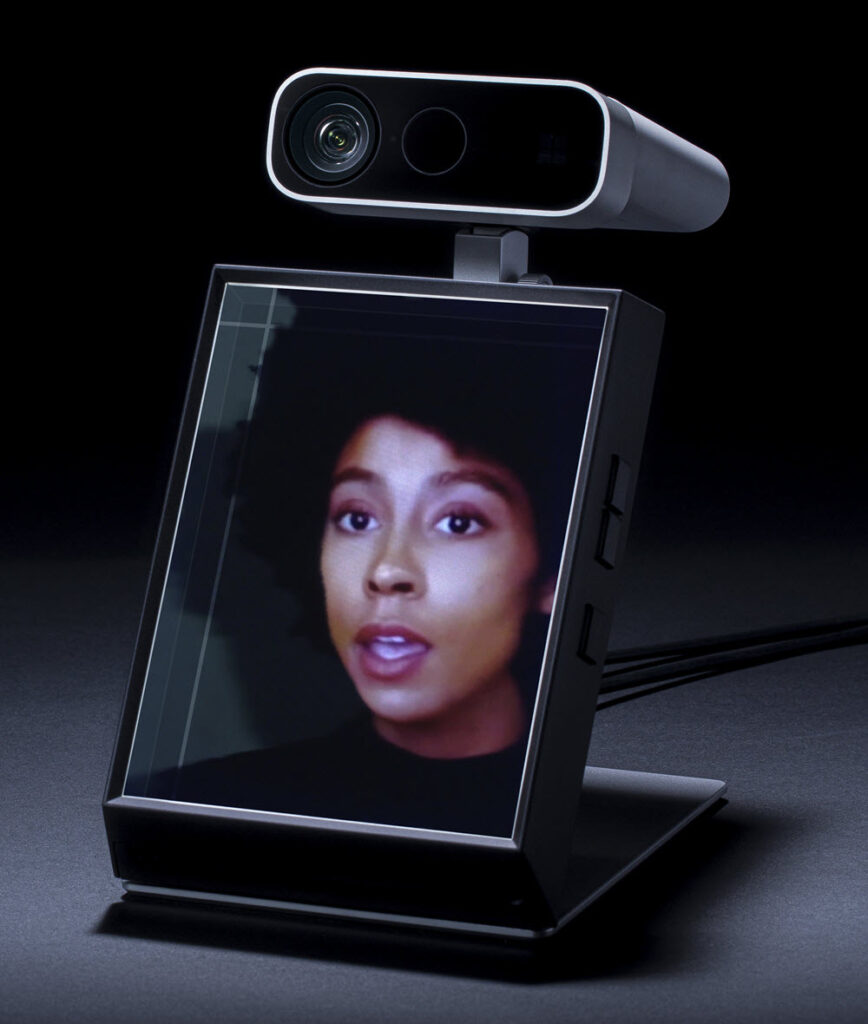 The holographic display company, Looking Glass Factory has announced a personal holographic display, Looking Glass Portrait. The 7.9-inch holographic display weighs 1.3 lb (660 g) and has aspect ratio of 4:3. However, the CEO of Looking Glass Factory, Shawn Frayne likes to think of the aspect ratio as 4:3:2, as the normal depth range is around 2 in the ratio of 4:3. The display works in portrait mode and offers a resolution of 2048 × 1536 pixels. The company says that the technology is affordable and easy to use. With the help of a computer and a phone that can take Portrait mode photos, people can create and view realistic 3D holographic images, video, and applications from their desks.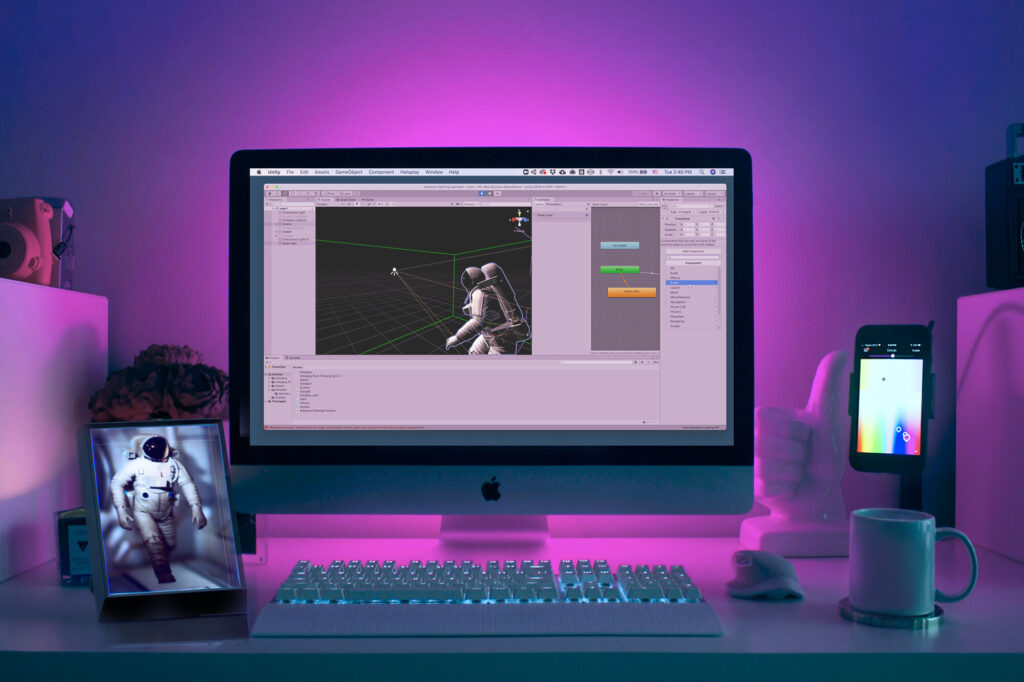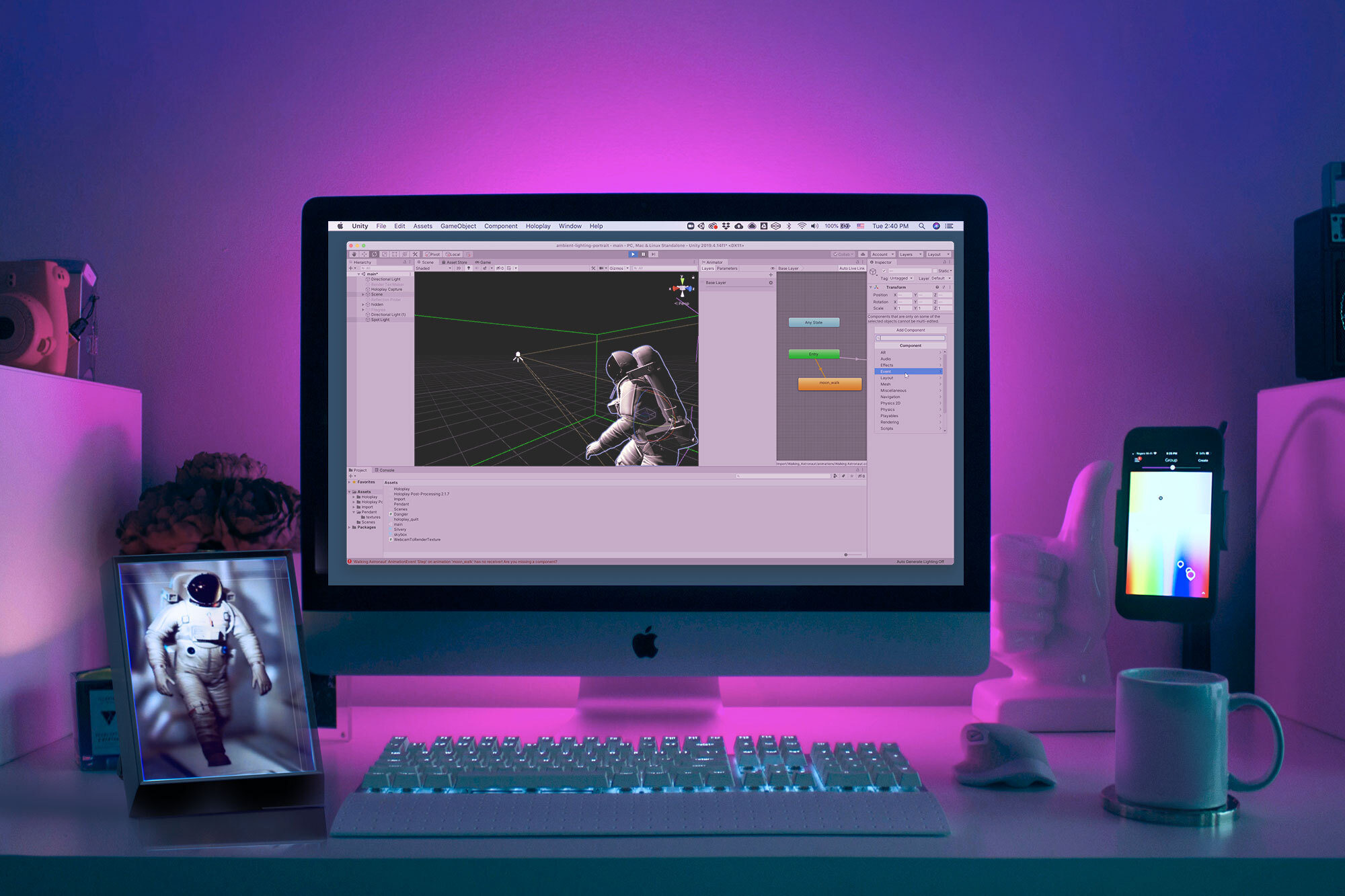 Looking Glass Portrait has been launched as a Kickstarter campaign, but, according to the company, the new display will be built and shipped regardless. On days 1 and 2 of the campaign, Looking Glass Portrait will sell for $199 price. After that, MSRP of the device will be $349.
What do we think?
In October 2020, when Sony launched its spatial reality display, Shawn Frayne, CEO of Looking Glass Factory, sent a congratulatory message to Sony while hinting about their forthcoming little product in December. While Sony's display is designed for one viewer at a time, redesigned optics in Looking Glass Portrait lets multiple people experience the improved visual quality of the holograms from different angles simultaneously.
With Portrait, Looking Glass Factory is trying to create an affordable option in the holographic displays market. Anyone interested in 3D imagery can easily create holographic images with included software HoloPlay Studio. This Looking Glass people say their device is a step towards pushing holographic technology to the mainstream.
The Looking Glass Factory press release follows:
Brooklyn, NY — Dec 2, 2020 — Today, Looking Glass Factory, the leaders in holographic light field display technology, announced the world's first personal holographic display: Looking Glass Portrait. This 1.3 lb (660g), portrait-oriented system is not only the world's most advanced holographic display, but it is also the most affordable and easy-to-use, making it ideal for anyone who wants to view, create, and experience true-to-life, 3D holographic images, video and applications right on their desk. Day 1 and 2 special pricing is $199 on their Kickstarter page. The display will ultimately retail at $349.
Looking Glass Portrait is designed for the millions of people who've yearned for a holographic future or who work or play in 3D in any way: artists, designers, developers, filmmakers, photographers, early adopters, and those just starting to explore three-dimensional capture and creation. You don't need to know how to program to use this holographic display. All you need is a computer and a phone that can take Portrait mode photos to get started.
"Ever since I was a little kid, I dreamed of the moment that I'd be able to have a holographic display of my own," said Shawn Frayne, CEO of Looking Glass Factory. "I imagined what it would be like to send someone a holographic birthday message, or to say hello as a hologram to my great-great-great granddaughter. Looking Glass Portrait, the culmination of six years of work by our Brooklyn and Hong Kong based team, makes those dreams real for more people than ever before."
Most advanced display yet
The 7.9" holographic light field display in Looking Glass Portrait is powered by re-designed proprietary optics that make images float out of the device, and includes dramatically improved ambient anti-reflective properties that enhance the visual quality of images.
Superstereoscopic
Looking Glass Portrait generates dozens—up to 100—perspectives of a 3D image and projects those perspectives simultaneously into the world. This makes it the only display on the market that can be viewed in full 3D by multiple people at once, each getting a unique stereoscopic view of the holograms generated by the device, without requiring 3D glasses, eye-tracking, or headsets. The result: three-dimensional holograms that feel far more real than anything possible with a 2D display.
Built-in computer for groundbreaking standalone mode 
Until now, holographic displays needed powerful gaming laptops to run even the simplest holographic media. Looking Glass Portrait can still work in that tethered mode with PCs and Macs — but it is the first system with an additional Standalone Mode, thanks to a built-in computer and a proprietary holographic software stack that can run high-fidelity recorded holographic media at 60fps. Just plug in the Looking Glass Portrait into power via the included USB-C cable.
A thousand holograms on your desk
The system will ship with the new HoloPlay Studio software (PC and Mac compatible), which enables users to upload, edit and load onto their Looking Glass Portrait up to a 1000 pieces of holographic media—family pictures transformed into holographic photographs (thanks to new capture capabilities in phones like the iPhone X, 11, and 12), holographic video messages, animated 3D characters, and more––on an infinite loop.
Record holographic video
Support for Azure Kinect, Intel RealSense and iPhone cameras with Portrait mode capabilities enable people to capture holographic video and share those videos with other Looking Glass Portrait users. It's the first step toward holographic video calls!
Create interactive apps
For more advanced users, Looking Glass Portrait fully supports all of the integrations and development software listed on the Looking Glass website, such as the integrations for Unreal Engine, Unity, Autodesk Maya, and Blender, enabling developers and artists to create and share a range of interactive applications and 3D art.
Looking Glass Portrait has patents granted and pending around the world that cover the unique hardware and software technologies developed by the Looking Glass Factory team over the past six years.
Availability
Those who want to get their hands on the Looking Glass Portrait display can go to the Looking Glass Kickstarter page. Days 1 and 2 special pricing is $199.
The Looking Glass Portrait display will start to ship on a first ordered, first served basis in the first half of 2021. MSRP is $349.