Looking Glass Factory releases HoloPlay Plugin for Unreal Engine 5.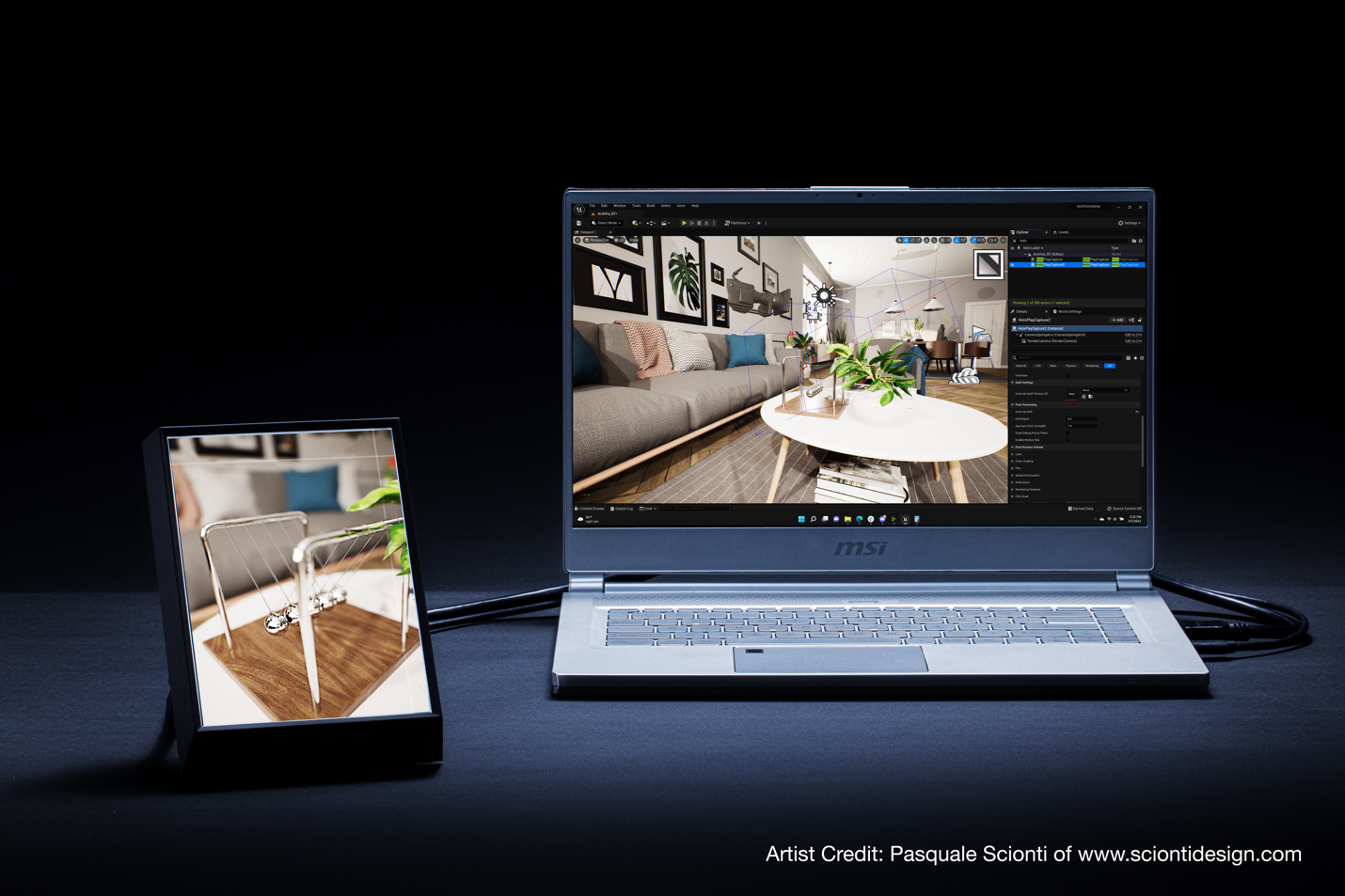 Looking Glass Factory is enabling users of Epic's Unreal Engine 5 to transport their content into the third dimension with the just-released Looking Glass HoloPlay Plugin for UE5.
With this plug-in, UE5 users can craft photorealistic 3D holographic images and animations for use with any of Looking Glass's holographic displays through a direct connection between the Unreal engine and the display.
"It's important for folks to know that we're not just developing hardware," said Shawn Frayne, CEO of Looking Glass Factory. "We're making an entire holographic platform, including a new lineup of holographic software to make it vastly easier to design and share the magic of holograms. Unreal Engine has long been one of the leaders in digital creation. With this plug-in, everyone from 3D enthusiasts to professional users across industries will be able to bring next-generation content to the real world using all the latest UE5 tools and effects."
The plug-in "plugs in to" UE5, making the results of some of the engine's core features visible on the Looking Glass display. The Looking Glass–UE5 integration leverages Unreal Engine 5's advanced rendering engine to support the creation of 3D interactive applications. Creators set up lights, cameras, and assets in UE5 and then seamlessly share hologram exports in a format that is compatible with all Looking Glass interfaces, past and present. According to the company, the plug-in will support advanced features newly available to creators in the recently released UE5, such as Nanite, virtual shadow maps, and more advanced features such as ray tracing.
The HoloPlay Plugin for UE5 is free of charge to all owners of Looking Glass displays and can be downloaded from the Looking Glass Software page. The plug-in runs on Windows machines with dedicated GPUs. Users will also need HoloPlay Studio—the main interface for syncing media—to load their holographic media onto their Looking Glass display for playback and stand-alone mode.
HoloPlay Plugins are also available for Unity and Blender users. A HoloPlay Plugin for Unreal Engine 4.26 or 4.27 is also available.