The last 12 months have confirmed the company's commitment to integration.
Nemetschek closed out its fiscal year at the end of March, meeting its targets after raising them before the year's end, and predicts at least high single-digit growth with EBITA margin between 27% and 29%.
Nemetschek reported revenues of EUR 596.9 million for 2020, a 7% increase over the year before. It's modest, but Nemetschek's parts are often much stronger than its whole. The company has spent the last 2 years, at least, turning that around.
In 2020, the obvious manifestation of the company's desire to exploit the tremendous potential between its member companies is its Integrated Design Workflow, a joint project of Graphisoft, RISA, and SCIA. It has been developed to further the course of synchronous design for its customers.
Another major goal for Nemetschek is to transition more of its revenues into subscription while providing its customers assurance that they'll continue to have options. Nemetschek's recurring revenues increased by 19.9% in 2020 to EUR 359.0 million, an increase of EUR 90.4 million in 2020. The company intends to foster subscription growth and has a goal of mid-teen percentage growth by 2023, which is not unreasonable and would put it on a par with competitors Autodesk and Bentley Systems.
The road to that growth, says Nemetschek, is through the cloud. The company expects to raise its share of recurring revenues by adding on SaaS subscription models. The star of that SaaS transition has been its Bluebeam group, which will transition its customers in the second half of 2021. The overall move to subscription is also ongoing. Nemetschek says, "the Executive Board is confident to reach a mid-teens growth starting in 2023 following the successful transition to subscription/SaaS transition."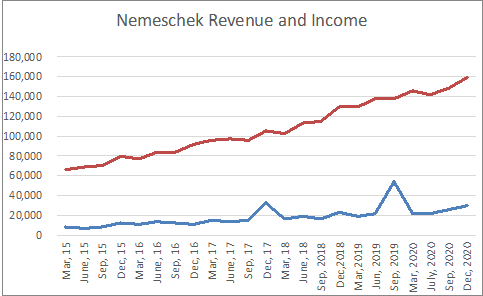 Nemetschek is riding the boom in construction and like the competition, it is adding tools to help propel the transition to digital workflows in construction.
Dr. Axel Kaufmann, Spokesman for the Executive Board and CFOO, says Nemetschek's new management structure with representatives of its separate divisions, and work to transition customers to new licensing model is giving the company a "crises-resistant business model." He says the company has "laid the foundation for further growth in 2021 while achieving attractive profitability."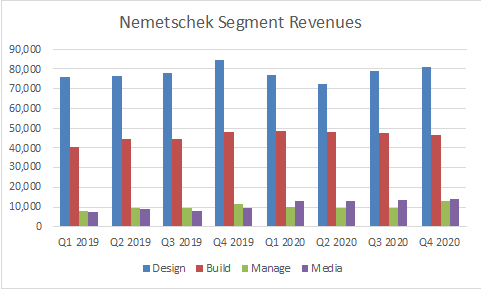 In all, Nemetschek says the increase in revenue to EUR 596.9 million from EUR 556.9 million for 2019 is attributable to both organic growth of 5.6% and the ambitious growth of the Media & Entertainment division with the acquisition of Red Giant by Maxon, a stunning assertion of Maxon's plans for the future.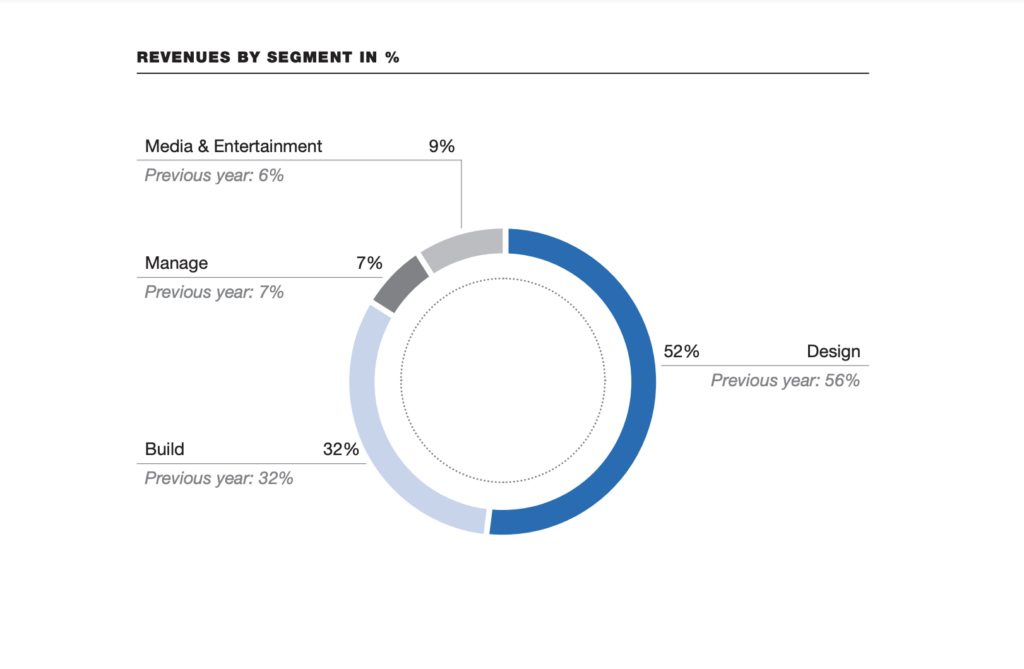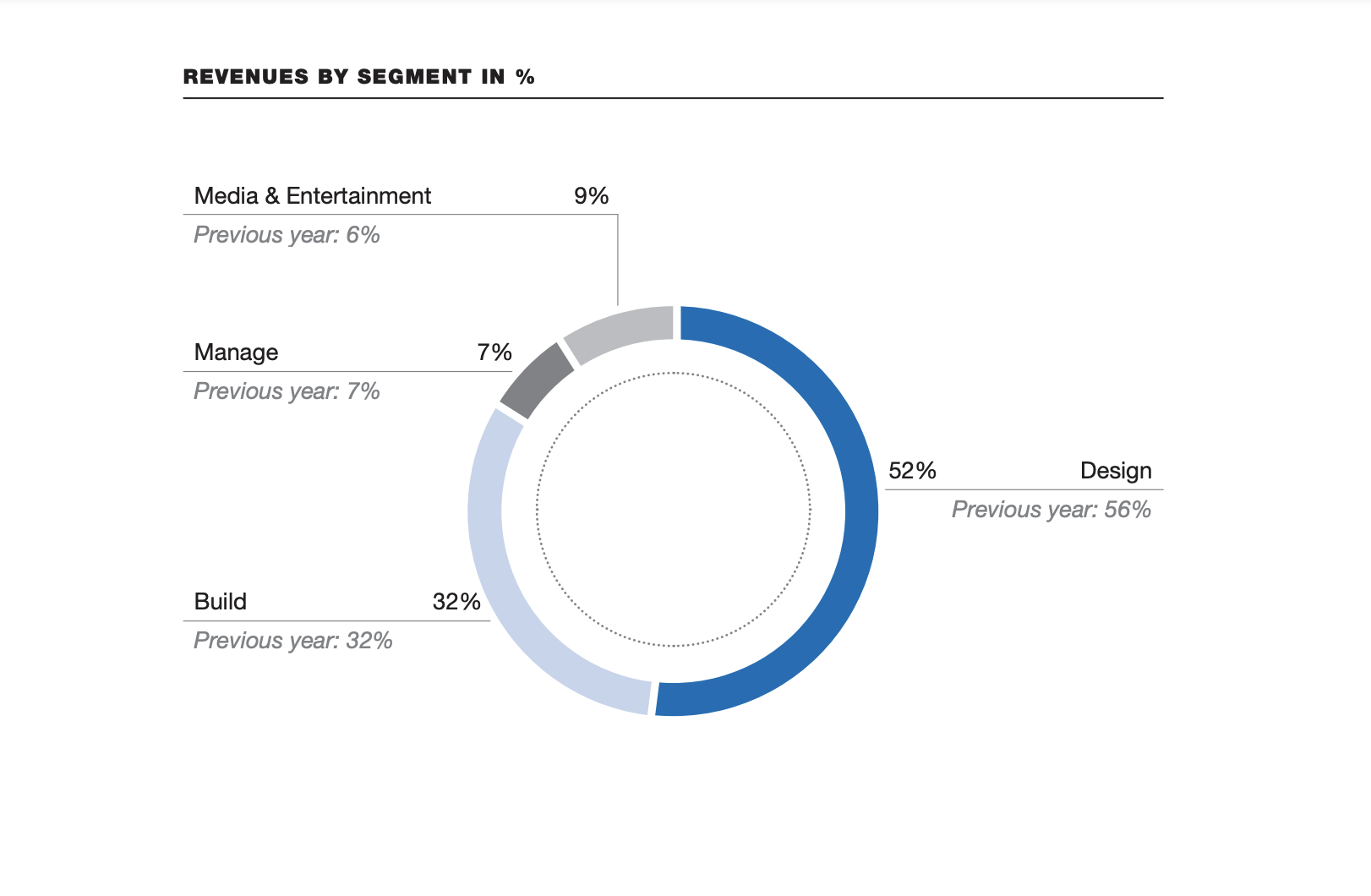 For the future
The mechanics of Nemetschek's growth are based on recurring revenues as is true in most of the design and engineering world, a combination of subscription and SaaS. In 2020, Nemetschek accelerated the growth of recurring revenues and the company will build on it to reach average growth in the mid-teens by 2023.
In addition to building recurring revenues, Nemetschek plans to grow the base of each of its key markets: Design, Build, Manage, and Media & Entertainment so they more fully cover the opportunities between them. The companies intend to look for more opportunities in integration. The company says it plans to decrease the complexity of its internal operations, which companies will see as more overarching solutions developed across products.
What do we think?
Obviously, the future is far from certain but as this is being written bets are being hedged. The pandemic is not done and when it recedes, world tensions will re-assert themselves. We're learning that getting through 2020 does not mean we're out of the woods.