Catia's early days represent an early inflection point in the evolution of 3D design software.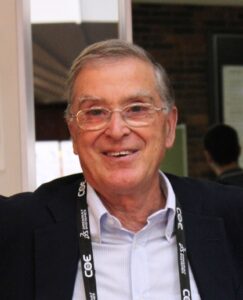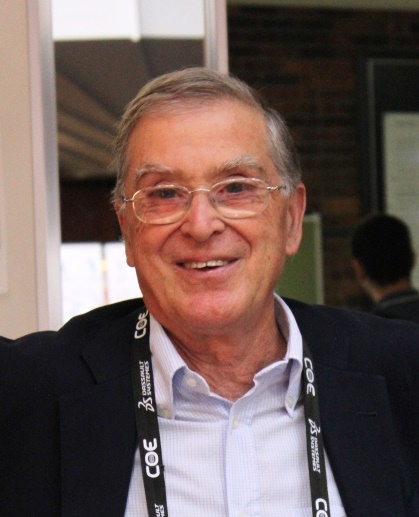 There's a terrific interview with Francis Bernard the inventor of Catia and the original CEO of Dassault Systèmes.  David Levin of Ledas conducted the interview and it's marvelous. Levin asks penetrating questions and Bernard does not hold back. Rather, he patiently answers Levin's questions in detail and it's a reminder of the company's fascinating origin as it was spun out of Dassault Aviation and established as an independent CAD software provider thanks to its partnership with IBM.
If you're ancient enough, or just well-versed in CAD lore, you know that IBM operated as a sales and marketing arm for Dassault Systèmes for 28 years. Bernard explains that the relationship was mutually beneficial as Dassault sought deals in automotive and aeronautic enterprise companies.
Bernard says that he brought in the key customer deals with Mercedes, BMW, and Honda by setting up group meetings with the three competitors. He said he showed them what Catia could do and they told him what they needed a CAD tool to do. As a result, they brought Catia into their operations for evaluation. Those deals helped bring in others but it helped to have a giant company like IBM in on those early deals as an assurance the young Dassault company could deliver.
In 2010, Dassault bought out IBM's PLM business for $600 million with included customer contracts and related assets.
This story is much more than a recounting of business partnerships, or of CAD software evolution. It's a key story in the history of computing and how software has evolved as the hardware has advanced.
Ledas, by the way, is a Russian software development company based in Novosibirsk, Russia founded in 1999 by a team of scientists with experience in AI and mathematics. They have developed the Ledas Geometric Solver 3D (LGS 3D) which enables precise 3D models and assemblies using geometric constraints. Dassault is a Ledas customer. The two companies worked together at the start of the 21st century to develop "key geometric kernel components" for Dassault's next-gen technology.
Isicad is Ledas' educational and outreach resource. Its mission is to promote the development of a homegrown Russian PLM market. Isicad organizes forums and events to introduce Russian developers to potential partners.  The Isicad site has become a rich resource of information about CAD technology.