Epic has launched the Unreal Editor for Fortnite, available now in public beta, a version of the Unreal Editor that can be used to create and publish experiences directly to the massively popular Fortnite game.
During GDC 2023, Epic Games announced that the Unreal Editor for Fortnite (UEFN) will enter the public beta phase. UEFN is a version of the original Unreal Editor that can publish Unreal Engine 5 experiences directly into Fortnite. Creators and developers now have a direct pipeline to the players of Fortnite, an audience of over 500 million players.
Epic Games stated that over 40% of player time spent in Fortnite is used in player-created content, so developers can reach a massive demographic using UEFN. As shown in the image below, Fortnite players can maneuver and interact with the new experience. Epic Games demoed a boss battle played on the PC.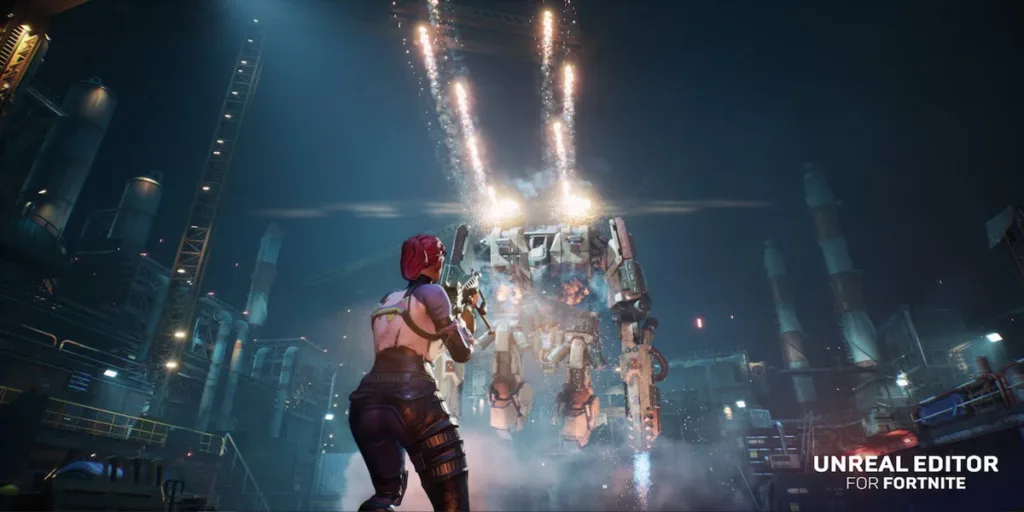 UEFN can now use the Verse programming language, giving the option of the gamified Fortnite Creative tools and the ability to script. This choice future-proofs UEFN, as Verse is the programming language of the metaverse, and as the industry moves into Web3, developers can continue to use their UEFN creations.